Importance of Valid Social Proof in Landing Pages
Real stories, recognition, and affirmation – these are the top three things that would certainly let your business shine in the eyes of your audience.
Nothing draws the interest of your prospects more than great narratives about you and what you have to offer. Gone were the days where conversion efforts are focused on putting out the best features of your business right in front of your audience's eyes.
Today, it is all about valid social proof because people mostly care about what others have to say about you.
It is through social proof that your target market will know you better and it plays a major role in how their buying decisions will turn out in the end. For this reason, it has become an essential factor in conversion rate optimization, especially in your website's landing pages.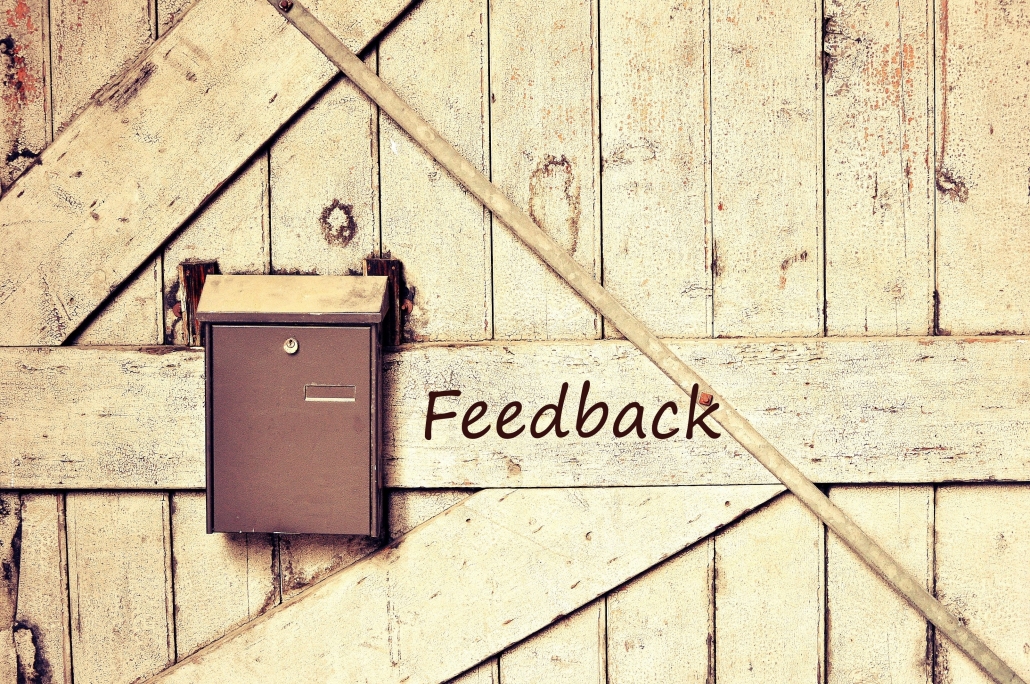 Landing pages are ideal spots to showcase social proof. It's because each one basically serves as an avenue for you to convince your audience to avail your offerings. And because you need to make strong cases, you need to first make them as aesthetically pleasing as possible. You can use tools such as DragDropr, a visual page builder used to create web pages without any need for knowledge about HTML, but can also be used to create beautiful landing pages. After which, you can highlight the social proof that would work best for your business.
What Exactly does 'Social Proof' Mean Anyway?
Social proof is one of the ways that marketing is backed up by psychology. It revolves around the idea that people's acceptance of and conformity to something, like an object, idea, or practice depends on the degree of how others perceive it. In other words, normative social influence plays an integral role in social proof. It is where individuals conform so that they will be welcomed or liked by their preferred group of people.
Landing pages that you see everywhere can showcase different types of social proof. For example, the most common would be testimonials from existing or previous clients, as well as reviews about the business on various credible review platforms. Moreover, seeing that an industry leader uses a business' service or product is another form of social proof. For some, their social proof is through the awards or recognition that they garnered from reputable organizations and/or companies like Forbes, Mashable, or TechCrunch.
Why is Valid Social Proof Important in Landing Pages?
Customers always want to feel good about themselves, whether because of the products that they buy or the decisions that they make. They crave for validation of their choices and they want to have that assurance that whatever they choose will yield positive results.
Having valid social proof in landing pages is extremely important because this is how your business can encourage confidence of your prospects towards your product, service, or company. They need to know that by going for you and what you have to offer, they are making the right decisions. In addition, they need to feel like they will become part of something big, which is why social proof is not just a plain form of advertisement for your business, but it can evoke emotional connections between you and your audience.
What different kinds of social proof are there?
Social proof comes in several types. They range from client testimonials to social media influencer promotions, to a known organization's linkage to your business. You only need to figure out what applies to you the best! Here are some examples of basic social proof that you can start with for your landing pages:
Reviews
When people shopped for products and services in the past, they were hugely dependent on how well-known and big a certain brand or company is. Aside from that, they relied on what their friends and family had to say, otherwise known as "word-of-mouth". This is because they feel more confident when they find out what others have to say about a product or service first before making a purchase. Now, with the internet, consumers go on review sites to browse for opinions of other people or relevant review websites on different products and services. As a business, you should be able to go on these review sites and find out what others think about your offerings and your company. Take the ones that you believe would highly promote your business and feature them on your landing pages as social proof.
Case Studies
If you are more oriented towards technical products and services such as software or provide professional services, it is always helpful to have case studies on your clients, especially if they are known individuals or organizations. These enable you to show prospects in-depth and data-driven analyses on the outcomes of the products or services that were availed by your clients. Not only will you able to highlight the credibility of your business through the kind of clientele you have but also through providing evidence that you are indeed an expert in your chosen industry.
Relevant Data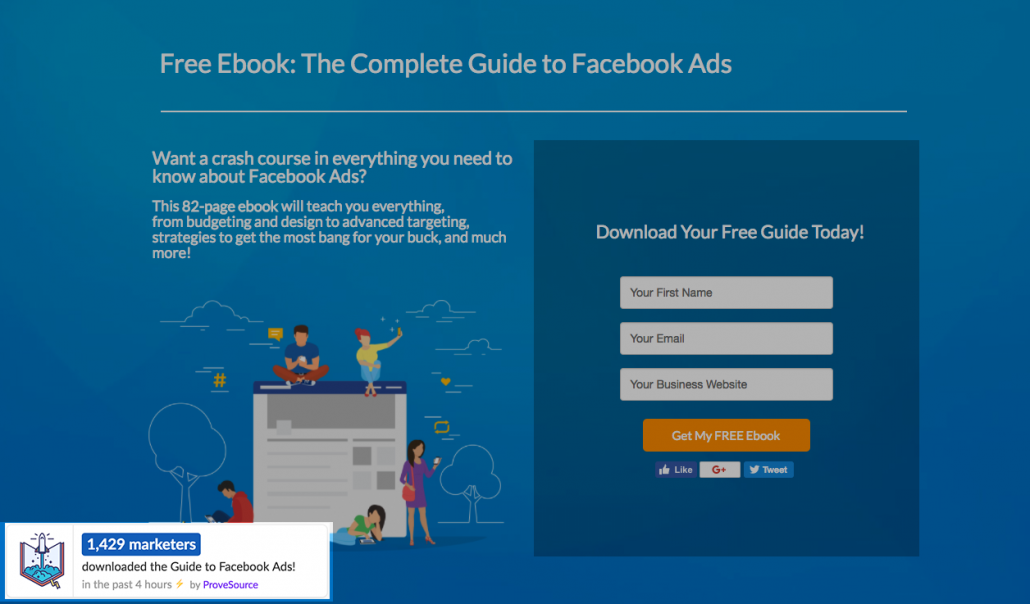 Claims are nothing without data to support them. This also holds true when you are doing business online. Relevant data is effective as social proof for your business because this allows your audience to get a grasp of numbers that prove why you are great at what you are doing. For example, social media management sites such as Buffer and Hootsuite highlight the number of customers that they have already served on their landing pages to serve as their social proof.
One of the tools that can help you feature social proof on your landing pages comes from our friends at  ProveSource. Among other's you can google out, this we recommend that you check them out.
These are just some basic ways you can start with to publish social proof for your audience. There are many other ways such as social media feedback and even self-testimonial (if you are already successful in your business and have achieved significant results out of it). Whatever you choose, ensure that these are in your landing pages to attract more audience conversions.
Conclusion
Your landing pages are one of the major selling points on your website. This is why when you place social proof on these strategically, i.e. positioning them alongside your call to action, the chances for increasing conversions will also go higher. People prefer believing viewpoints of others rather than marketing professionals which is why it is important to use valid social proof to back up your claims. There is a variety of social proof for you to choose from to attract your audience more and hopefully turn them into clients.
Find out what works best for you – be it through client testimonials, reviews, case studies, or the relevant numbers that you have. But also remember that not all social proof is the same. This does not mean that you have to place the random social proofs you have on each of your landing pages. You need to identify what is appropriate, keep your social proof updated (so monitor new things that people say about you from time to time), and place it strategically, meaning it should be within plain sight.
Best of all, combine social proof with beautiful landing pages that make sense. Once you do this, you may sit back and enjoy watching your conversions climb up to their highest potentials!
---
It is a Drag & Drop page builder and editor, and also a Landing Page builder. Unlike similar builders, DragDropr is script-free – giving your pages a TOP speed. But, it gives you an option to add any script you need to any of your pages – so you can easily add any JS for your social proof validation, or any scrip you need. 
Try it now for free, register here and publish your Landing page today!
https://www.dragdropr.com/wp-content/uploads/2017/12/DragDropr_Logo_Top.png
0
0
Aleksandar Stanisic
https://www.dragdropr.com/wp-content/uploads/2017/12/DragDropr_Logo_Top.png
Aleksandar Stanisic
2019-01-15 17:43:42
2019-02-13 10:49:20
Importance of Valid Social Proof in Landing Pages