Search engines have greatly impacted the way businesses operate. More often than not, websites are created and operated with the goal of increasing their search engine results page (SERP) ranking in order to drive traffic and generate more revenue. This is the reason why most webmasters place a high priority on publishing great content as a way to optimize their websites for search engines. Having a good HTML code is essential for good SEO. 
While good content does indeed play a major part in search engine optimization (SEO), it is not the only factor considered by most search engines in ranking web pages. Many have come to realize that it is often those parts that are overlooked that hurt their website rankings.
One of the most oft-ignored website components that can actually contribute a great deal to SEO is HTML code. In fact, most drag and drop page builders often forgo this facet of website building, focusing only on the front end of web design.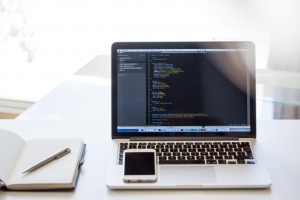 The Role of HTML Code in SEO
Website ranking values are determined by Google using algorithms that allow them to crawl websites using a bot. These bots run regularly to ensure that all new web pages are registered. Because bots are not as sophisticated as one might think, any hindrance to the bot's ability to crawl through a website will yield negative results for a website's rank.
Considering how large the web can be (the word large is an understatement), designing ultra-sophisticated bots that can crawl through the vastness of the internet could hurt their performance. Even can require colossal computing power to make them work smoothly.
This means only the most fundamental components of a website are received, such as:
website headers

metadata

the type and size of web elements

web page load speed
Bots emulate users to a certain extent when crawling websites – they "react" negatively when their web crawling experiences are obfuscated. That is why any clutter found on a website's code can negatively affect a website's SEO, ultimately leading to a fall in Google's SERP.
Visual Website Builders, HTML Code Optimization, and SEO
With the main goal of gaining leverage against competitors and drive more traffic to their site, many businesses treat SEO as an integral part of their marketing strategies.
However, many businesses fall into a trap when they fail to take SEO into account during the website building process. This is especially true for businesses that use visual website builders that are poorly-written. One of the reasons visual website builders have earned some flak is because most drag and drop builders do not have the best coding practices. In the process of web design, while they do allow the user to have virtually all the freedom in the world to design a page visually, the page is filled to the brim with unnecessary shortcodes.
Additionally, in the process of allowing for full-width pages, visual website builders take over the entire page with JavaScript to force a page to be full width. The heavy use of codes, especially those that are unnecessary, can heavily impact page speed and can hinder the ability of Google's bots to crawl the site when indexing for relevant searches, affecting SEO and ultimately, SERP rankings.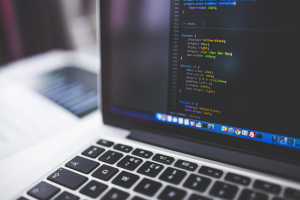 How Genuine HTML Code Benefits SEO
Better Engine Spider Accessibility
Having uncluttered, genuine HTML can greatly improve their ability to read important text from any web page. This allows them to effectively crawl through the web page to read through chunks of text and read through them.  Which also allows them to gain the right information and properly index the site.
Improve Site Loading Speed
When using drag and drop website creation tools, it is not necessarily uncommon to obtain relatively clean codes during its early stages. However, most drag and drop builders can produce high amounts of unnecessary code.  Which can result in a number of different errors and can slow down the loading speeds of different web pages. This can result in a high user bounce rate, which can hurt SEO. Well-programmed drag and drop website creation tools such as DragDropr results in genuine, SEO-optimized HTML codes that can improve site loading speed. This, in turn, greatly benefits a site's SEO and improves the user experience.
Provides Readability for Non-Text Elements
As stated earlier, search engine spiders have limited functionality in terms of their ability to read certain elements. This means they are unable to read through non-text-based elements such as images, audio files, and videos. To compensate, text-based alternatives can be created using genuine HTML code to allow spiders to process these elements correctly.
Recently, Google has placed significant importance on the user experience as a factor for search engine rankings. This means Google not only accounts for the content and link-building practices of websites for search engine rankings.. But also the site's functionality and site loading speed, which contributes to the site's bounce rate. Proper coding practices with the aid of visual imagery during web design can greatly benefit the site's functionality without having to use loads of scripts.
Conclusion
SEO experts agree that HTML code can have little effect on SEO. This doesn't, however, mean that it's okay to build web pages with tons of code that can ultimately lead to errors. When HTML code causes usability issues, slowing down of site loading speed, and site indexing problems, then perhaps it's time to consider some changes. But remember this: it's always better and easier to build a site the right way than having to fix issues later on.
——————————————————————————————————————————————————————-     DragDropr comes from an agency which deals with clients Landing pages, and generally produces content for their CMS systems.
We are only good as far as our clients are happy, and good SEO has always been a top priority of our client. That is the reason why we have made DragDropr without any shortcuts when generating code. It generates genuine HTML code while also providing designers with design freedom. Doesn't use shortcodes that can clutter a web page's backend.  And it doesn't make use of JavaScript to artificially allow pages to go full screen. It sticks to the highest coding standards when designing web pages, combining great visual design with SEO-optimized, genuine HTML code.
——————————————————————————————————————————————————————–
DragDorp is a visual drag and drop page builder and editor. It is the only editor universal to any CMS – you can use it to build pages on any system.  
It comes with 75+ ready Landing page templates and is often used by marketers to solely build and publish Landing pages quickly and easily – hosted on DragDropr high-speed servers, or on users servers.
Try it now for free, register here and publish your Landing page today!
https://www.dragdropr.com/wp-content/uploads/2017/12/DragDropr_Logo_Top.png
0
0
Aleksandar Stanisic
https://www.dragdropr.com/wp-content/uploads/2017/12/DragDropr_Logo_Top.png
Aleksandar Stanisic
2018-10-03 16:53:44
2019-02-13 15:54:39
Why is genuine HTML code good for SEO?