Websites are like a chain – it's only as strong as its weakest link. The content of your website will only matter if you can lead people to other parts of your website. For the most part, the chances of it happening will drastically increase if you have a good landing page.
The creation of a perfect, high-converting landing page is not as simple as it may seem. It is not just designing a page that looks "good enough" to make people stay. You need to optimize several key components in order to have a strong landing page that helps you do whatever you want it to do for you:
generate leads

collect data

sell your products.
Creating the perfect landing page will not only require incorporating basic elements of human psychology into its several components. But it requires plenty of planning, designing, and masterful execution to convert your first-time visitors into repeat customers.
In this guide, we will talk about the basics – what a landing page is and the benefits of a good landing page – and the key elements that should be included in your landing page to boost your site conversions.
What is a Landing Page?
A landing page is the first page a visitor sees when visiting a website. Think of it as the basecamp before you climb a mountain.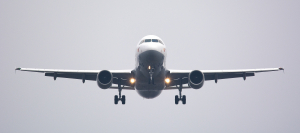 In the world of digital marketing, a landing page is a standalone page that is specifically used for the purposes of generating leads for your business. It is where your visitors land after clicking on an ad or a call-to-action. Once they're on the landing page, you can now use a lead capture form to obtain your visitors' information.Then divert them to other pages on your website that help turn them from one-time visitors to frequent customers.
Landing pages can be created for multiple marketing campaigns – not just a single campaign. In fact, good landing pages are those that specifically target a particular audience.  Such as traffic from a social media or email campaign, a link from a third-party website, or visitors who click on a pay-per-click ad. It is, therefore, imperative to build an optimized landing page for each source of traffic. This is done to allow visitors to either download free content offers such as free e-books, or sign up for free trials or demos of your product.
Types of Landing Pages
Landing pages can be divided into two essential types, namely click-through landing pages and lead generation landing pages.
Click-
The main objective of a click-through landing page is to entice customers to click through to another page, thus the name. These types of landing pages are mostly-used in e-commerce websites. They are designed to increase the chances of a lead conversion or sale.
Lead Generation Landing Page
Lead generation landing pages are essential in digital marketing since they are used to acquire visitor information (such as full name and email). Here, premium content can be offered in exchange for the collection of the visitor's personal information. These pieces of content can be anywhere from Free Trial Sign-ups to Free Podcasts to
Benefits of a Good Landing Page
Landing pages play a critical role in marketing because they provide a great opportunity to generate qualified leads for the sales conversion funnel. Aside from providing the opportunity to collect names and contact information from visitors, they also provide an array of other benefits. These include:
A good landing page lets your visitors know who you are and what type of service you provide. Specifically, your landing page reveals your niche to your visitor, giving instant credibility to your business due to the formation of instant trust between you and your potential customer.
An optimized landing page for SEO will not only add an additional page for indexing. It also increases the likelihood of being discovered by potential customers. By aligning your landing page and your content with a target keyword, you are making sure that you are found.
As your site continually gets discovered, more and more people may potentially sign up or download your opt-in offers with no additional input on your part. This means constantly generating leads without having to put in extra work.
Key Elements of a Perfect Landing Page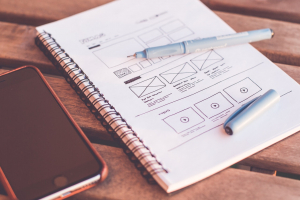 Navigation (or Lack Thereof)
In order to increase the likelihood of your visitors actually sharing their information with you, you have to limit their navigation options to reduce the likelihood of them leaving. Side and top navigation options are considered to be distractions and should be hidden. This allows your visitor to focus on receiving your offer, as well as reduce your landing page's bounce rate.
Having a unique selling point that entices your visitors to opt-in to what you're offering requires four elements:
a clear headline

a subtitle supporting the headline

product benefits

and a closing argument 
Al of which should point to answering the question "why should I buy this product?"
Your headline should be clear and concise and should communicate effectively what you are offering. The supporting subtitle and benefits should all work to support the headline. Add bullet points and clearly state what your offer includes. Close with a quick wrap up and a call-to-action.
Having compelling imagery can communicate more effectively with your visitors and can help capture their attention instantly. But it can only work if you use a picture that is relevant to what you are offering. The image that you use can be the cover of your e-book, a screenshot of a video offering, or even a graphic that describes your offer.
Perhaps the most important part of the landing page is the lead capture form. The form provides your visitors the opportunity to sign-up to your exciting offers. Allows you to collect the necessary data to improve your marketing strategy. By necessary data, we mean only the essential data that you want to acquire. Since people generally don't like spending too much filling up landing page forms just to get to the offer. Balance your business needs with the customer experience.
People love hearing about how good a product is. They are more compelled to listen and try out the product if they hear about it from someone who has tried it first-hand. That is why social proof can be a powerful persuasion tool. If site visitors see that people have tried it and actually liked it, they are more likely to think positively about it. And ultimately try it.
Social proof can take many forms. They can be added as customer testimonials, social media posts, case studies, video clip, the number of likes, product rating, or even a bar that states how many times it's been downloaded.
Final Notes
By now, you should already have learned what landing pages are, their benefits, and the different elements that make up a perfect landing page. As we discussed earlier, a lot of planning and brainstorming goes into the creation of a perfect landing page.
You can incorporate some of the elements listed, or you can even use all of them. Experiment with different elements in your marketing campaign. But always remember to visualize what you want to achieve, and how you want your audience to respond. That is the most important thing.
———————————————————————————————————————————————————————- DragDorp is a visual drag and drop page builder and editor. It is the only editor universal to any CMS – you can use it to build pages on any system.  
It comes with 75+ ready Landing page templates and is often used by marketers to solely build and publish Landing pages quickly and easily – hosted on DragDropr high-speed servers, or on users servers.
Try it now for free, register
here
and publish your Landing page today!
https://www.dragdropr.com/wp-content/uploads/2017/12/DragDropr_Logo_Top.png
0
0
Aleksandar Stanisic
https://www.dragdropr.com/wp-content/uploads/2017/12/DragDropr_Logo_Top.png
Aleksandar Stanisic
2018-09-17 15:17:30
2019-02-13 16:08:09
The elements of a perfect landing page