What is a Drag-and-Drop Editor?
        A picture is worth a thousand words. The saying also holds true in today's web development landscape as drag-and-drop editors are growing more and more popular as tools for website creation. 
Almost every
blogging
 gurus are recommending one, because of their simplicity and easy to use features.
Drag-and-drop editors are more commonly referred to as WYSIWYG HTML editors. The acronym stands for
What You See Is What You Get,
which describes programs that allow designers to see their design as they build it real-time, rather than strictly relying on a traditional code.
The working space of drag-and-drop editors is easy to use and is made to resemble a familiar user interface (MS Word) and has various options available for adding elements and adjusting these elements to suit the design. Any design element that has been "dragged and dropped" will automatically be supported by an appropriate HTML code.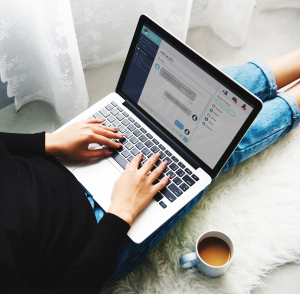 Advantages of WYSIWYG Editors
Frequently alternating between tabs to inspect or preview the design is now slowly becoming a thing of the past as WYSIWYG editors allow a faster, easier-to-manage, immediately-gratifying way to design websites without needing much knowledge in HTML.         WYSIWYG editors have many different benefits. These include the following:
Simple and easy to use –

visual editors are able to focus on the design aspect of web creation because the suite is simple and easy to use, requiring little to no knowledge on basic coding. Moreover, it allows designers to create and arrange chunks of information more easily than with traditional code.

Requires less effort –

the easy-to-use UI allows the arrangement of layout, structuring of content, and overall process of design to be done without having to ask a developer or other professional for help.

Focus on design –

developers are able to focus solely on the design process since they do not have to pay attention to how the HTML code will look.

Access to special functions –

special functions are in place to make steps like table creation even easier.

Responsiveness –

tasks such as image resizing and font preview are much easier than with traditional code. Additionally, the use of content management systems allows designers to see how the website will look on different screens, including the landscape and portrait mode.

Accuracy –

designers can actually save time from having to check the code multiple times to validate tags. The accuracy of the program allows any mistakes to be made on solely on the design, eliminating the need for tag validation.
Disadvantages of WYSIWYG Editors
        Despite all the advantages that drag-and-drop editors bring to the table, they are still widely criticized due to several issues encountered that present large obstacles in the web design process by experienced web developers.         Some of these issues include:
Excessive creation of code –

focusing on the design without taking heed of the backend portion of development usually leads to overabundance of code, making the web page bulky and slow-loading.

Forgotten ALT attributes –

image ALT attributes are important in improving a site's SEO. Missing ALT attribute tags on pictures can hurt your chances of being seen on Google.

Some browser-specific codes are used –

other editors make use of codes that are suitable for specific browsers only.

Knowledge of HTML is still more demanded –

knowledge of HTML code is more in-demand than knowledge about drag-and-drop editors. This is mainly due to the fact that HTML is more flexible and profound, allowing the completion of a wider range of tasks.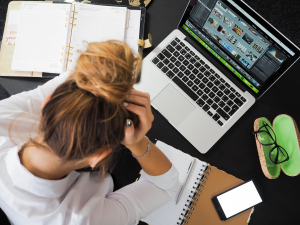 DragDropr Website Creation Tool
        Typical WYSIWYG editors don't always function the way you want them to. With typical WYSIWYG editors, what you see is not always what you get. In fact, the content that you create with common editors tend to be unresponsive, which can actually hurt your SEO.        
With DragDropr, what you see is always what you get. Better yet, WYSIRWYG – What You See Is Really What You Get.
DragDropr allows you to create, edit, and design fully-functional content for your website just by simple dragging and dropping. You can build single web pages, or build an entire website without any prior knowledge or coding skills necessary, and without the disadvantages carried by common WYSIWYG editors.
The DragDropr suite is very easy to use. Simply log into your account and make any changes you want to any existing pages that you've created. You can load the visual interface over an existing page if you need to make some quick changes using a simple drag and drop action. It's that simple.
Why DragDropr?
You get to see all the changes you make real-time. No more waiting for your code to compile to see the change you've made.

You can easily reach your audience on any screen with its ability to create pages that are not only stunning – they're also responsive.

You have the ability to customize any page and build unique content.

You gain the ability to work on whatever you want, whenever you want with its easy accessibility and storage capability, allowing you to work on your own pace.

You gain the ability to produce genuine HTML code that not only helps with your SEO strategies, you also increase loading speed of your pages. And you don't even have to study HTML to do it.
But best of all…
You can forget about forgotten image ALT attributes. DragDropr always remembers and it always gives you the option to add ALT attributes to your images, further improving your SEO.

You don't have to worry about short codes that kill SEO and slows down page load speed. DragDropr produces pure HTML code allowing you to work on multiple platforms without sacrificing anything.
DragDropr is an enhancement to create content on any system that uses a WYSIWYG editor.
With the help of our browser plugin, you can browse through the frontend of your website or webshop and make the changes you want in an instant, simply by clicking a button.

You can also embed content in your backend by using the HTML embedding option – if for any reason you can't make the changes directly.

Our work is not done yet. We are consistently introducing new native plugins for the most popular CMS (e.g. WordPress) and eCommerce systems (e.g. WooCommerce, Magento 1 & 2, Shopify, Lightspeed). You want us to introduce DragDropr to a certain CMS? Just tell us what you need.
———————————————————————————————————————————————————————-
DragDorp is a visual drag and drop page builder and editor. It is the only editor universal to any CMS – you can use it to build pages on any system.  

It comes with 75+ ready Landing page templates and is often used by marketers to solely build and publish Landing pages quickly and easily – hosted on DragDropr high-speed servers, or on users servers.

Try it now for free, register here and publish your Landing page today!
https://www.dragdropr.com/wp-content/uploads/2017/12/DragDropr_Logo_Top.png
0
0
Aleksandar Stanisic
https://www.dragdropr.com/wp-content/uploads/2017/12/DragDropr_Logo_Top.png
Aleksandar Stanisic
2018-09-24 16:38:40
2019-02-13 10:13:18
What is a Drag and Drop editor? Advantages and Disadvantages