E-commerce has revolutionized the way people shop. Not too long ago, people have to drive to physical stores, choose from the available selections and wait in line to pay for their purchases. Online shopping and modern e-commerce platforms are providing an alternative which takes away the hassle of braving the traffic jams. Choosing from limited stock, and queuing while carrying big shopping bags and boxes is not needed anymore.
More and more people take refuge in being able to buy goods right at their fingertips in the comfort of their own homes and offices.
This led to the popularity of e-commerce. Some shops exclusively exist online without any physical address, while others combine both online and physical stores. Digital content like movies, music, and even readable materials can readily be downloaded from some sites. By utilizing the power of the internet, a lot of online stores are able to cater to a global market. 
Giving consumers the power to choose products that fit their needs and budget.
Sellers and businesses have the option to hire a web developer to make their presence felt online. This drives up the costs which may inhibit rapid growth. By signing up with a well-established e-commerce platform, start-ups can save much-needed funds, while making sure that their products have ample internet traffic.
What to look for in an e-commerce platform
There are a lot of platforms to choose from but the best ones will have features that will guide you through the site-building process.
customization

web-hosting

pricing options

marketing tools

reports.
Being able to integrate apps needed to run your business like accounting or inventory tools is also important in choosing an e-commerce platform.
An SEO friendly platform will also help drive traffic to your site. With features that may include the ability to link a blog to your site, the ability to use a domain name, and for customers to leave feedback and reviews.
Mobile friendliness is also extremely important in today's world. Platforms with customer service give reassurance during down times or outages. Scalability, on the other hand, will give you the option to move from one package to another depending on the size of your business. This will ensure that you are not paying too much for features you are not using when starting out. While also giving you more features and tools that your growing business might need in the future.    
Perhaps the most important factor to consider when choosing your e-commerce platform is security. This is the biggest concern of most consumers as they have to enter their credit card information in the system. Platforms that support HTTPS/SSL provide a secure checkout environment for your customers. Payment Card Industry (PCI) compliance is also a good indicator of how secure a platform is in handling payment information from customers.
Shopify
Shopify is one of the most popular e-commerce platforms today. It is best known for being user-friendly, which even beginners can grasp right at the get-go. Allowing you to set up your online store using any of the 100 online store designs. These designs are in a class of their own and are optimized to generate good conversion rates from your online traffic.
Shopify is the best platform for new players in e-commerce. It is a fully integrated platform with over 1200 apps that you can customize based on your business needs. You can add blogs, manage how your products will look on your site. Even monitor how well your products are doing by generating reports. Furthermore, you can organize the inventory of your products, accept online payments with more than 100 different payment channels. Tracking and responding to your orders is all within the platform. It also features both mobile and social stores which you can connect to some of the biggest online channels like:
Facebook store

Instagram shop

Amazon

eBay.
Shipping for e-commerce businesses that cater to an international market is often complicated. Shopify partners with:
USPS

DHL Express

UPS and Canada Post
By having this option, Shopify will save you from the headache of having to source your own courier. It also lets you modify shipping rates based on location, weight and order value. It supports drop shipping, and print shipping labels for deliveries and returns.
Magento is another popular e-commerce platform. It works in two ways: as a free download from the official website that can be installed on your own server, and as a paid hosted service that doesn't require you to install anything on your own. Estimates say that around 20% of e-commerce sites are using this platform.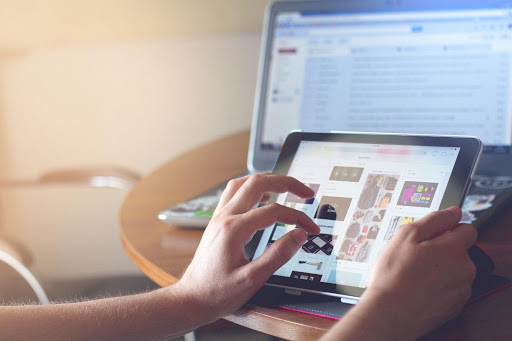 Magento is designed to be an all-in-one solution for e-commerce. Some of its most important features include:
inventory management

handling of shipping charges

, multiple payment gateway options

built-in multilingual support
It has more than 5000 extensions available and is optimized for both mobile phones and tablets.
Your online store needs are all taken care of with its site management features. It allows you to customize your site by using third-party theme designs from Magento Connect or ThemeForest. Product management is also intuitive with an advanced order processing system, product bundling, coupon management, marketing tools, and customer service that will help you get your business up and running.
This platform is optimized for thousands of products, tons of traffic, and a huge number of sales. It is not meant to be used by beginners as its advanced software is nearly impossible to use without web development experience.
The Enterprise version which the Magento team will set up is pegged at a very steep price, ranging from $15000 to $50000 per year. If you're putting up an online shop that has the potential to grow big in the future, have adequate funding, and have the knowledge and time to tailor fit Magento to your business, this platform is perfect for you.
Lightspeed eCommerce offers the same features that you would expect from a quality e-commerce platform. These include inventory management, safe checkout experience, integrated shipping and easy-to-use tool for processing promotions and discounts, among others.
What makes Lightspeed different is its ability to seamlessly interconnect your online store with the POS of your physical store using its omnichannel system.
This platform answers the challenge of inventory management for sellers who have both physical shops and digital stores. It puts all products in one location where you can quickly import or export items from either the physical or online store. All sales and inventory from both channels are integrated. This is made possible by putting all of the information in the cloud, where POS systems and online checkout can be synched.
Lightspeed eCom is perfect for businesses that want to keep their emphasis on their physical location while maintaining a strong online presence. Its unique omnichannel system streamlines reporting of sales and customer purchase history across all channels. This eliminates the tedious process of reconciling figures from two different platforms. Its user interface is easy to use, making it ideal for newcomers in the e-commerce scene.
But are they complete?
In a sense yes, they offer everything they advertise. You can build your shop easily with them, just by using their themes, or templates. But often you will have to invest more in developer hours to create, change and edit your product pages or blogs. And they don't give you an option to build landing pages for your products – you have to do it yourself.
That will add up to your expenses, and you need to plan them carefully.
That is when visual page builders like DragDropr are needed. Basically, they give you the option to build, edit and design your pages without any coding knowledge. They have a visual interface, where the only thing you need to do is drag and drop elements to build the page you like.
---
DragDorp is the only editor universal to any CMS – Magento, Shopify, Lightspeed, WordPress, and others.
So you might have shops on different CMS sistems, and yous the universal ediotor on any of them!
It comes with 75+ ready Landing page templates you can use on any CMS! 
Try it now for free, register here and publish your Landing page today!
https://www.dragdropr.com/wp-content/uploads/2017/12/DragDropr_Logo_Top.png
0
0
Aleksandar Stanisic
https://www.dragdropr.com/wp-content/uploads/2017/12/DragDropr_Logo_Top.png
Aleksandar Stanisic
2019-01-23 14:46:23
2019-10-22 14:55:22
E-Commerce: Choosing the best platform for your E-shop