For most organizations and businesses, social media is enough. After all, social media platforms such as Facebook, Instagram, Twitter, Tumbler, or Pinterest allow you to create your own profile or page and give you all the freedom that you desire. Additionally, they give you access to a wide audience through their large user bases. Truly, social media can be an effective channel to reach your audience and spread your message across. But does it really give you all the freedom you need? 
No, it does not.
With social media, you're always subject to the rules, policies, or features of each site. That's why you will still need your own website, especially when it comes to e-commerce. But building an online store (webshop) from scratch can be difficult, especially if you don't know how to code.
Professional-Looking Site
It is too costly to hire someone to create an e-commerce store. Most big companies don't mind spending thousands of dollars to have a custom-designed website over which they have control. But, how about small businesses? Small-sized businesses also need to have their own website to serve their customers well and be able to establish a favorable online presence.
But contrary to what people may think, small businesses don't actually need to spend all that much money on their website to present a professional-looking one. There are site builders or e-commerce platforms that can help anyone build his own website even if they don't know how to code. Remember, in today's economic landscape, time is of the essence.
It is good to learn how to code, but you are already pressed for time. As you dawdle about the best way to learn how to write code, your competitor may already be reaping the benefits from the website that he created using an e-commerce platform. Your competitor may have customized his website according to his preference and make it look like a professional did it all.
Build an E-commerce Store
There are e-commerce website builders that can help you create your own website even if you don't know how to code.
When you have limited spending power or tech skills to create your own website, this platform and other similar e-commerce tools can help you. The different website builders offer different templates for different niches.     
You can sign up for Shopify so you can get things started. What you need to do is provide the information that the site asks from you. Before giving your final answer to a question, make sure that you have carefully thought about it.
The Shopify backend outlines the process of setting up your shop. You only need to follow the step-by-step process and you're good to go. 
Also, you need to set up your domain and activate your payment processor. Shopify charges a monthly fee, but it comes with a free trial.    
In WordPress, the first thing you need to do is choose a host for your website. You can choose the plan that suits your preference.
The next thing you need to do is choose the domain and see if it's available. You will be asked to provide your personal information as well as the package you prefer. It is best to skip over the extras at this time.
You also need to buy a WordPress theme.
Once you're done, you can install your chosen theme. You can upload it to the backend of the dashboard of WordPress and set it as your primary theme.
This website builder tool offers open-source solutions, which can help you set up your e-commerce store with ease. You need to choose your hosting service and domain.
Go to the Magento website to sign up to Magento Go. It allows a 30-day free trial. You don't need to give them your credit card details before you can avail of the free trial, which gives you a fully functioning e-commerce shop.  
Create your store name. This can still be changed for later once the trial period expires. Do not forget to enter your email address.
You will be asked to give your business details – name, username, contact number, area, and password. Then, you may choose to include your level of experience as well as your industry. 
Before you click 'Create my Store' after you filled out the form, make sure that you understood the terms of service of Magento Go. You need to wait for an email, which contains the URL link to your e-commerce store.
Once you have the link, you can go there immediately and customize your store.
Drag-and-Drop Page Builders – Add-ons
Creating or building a website is not an easy thing to do, hence, the reason for the high price that web developers charge their clients. It would be almost impossible for a small business to survive without its own website, which visitors and potential clients can explore. But, hiring a team of developers may be expensive and may affect your operation cost. This is where the drag and drop Page builder can help a lot.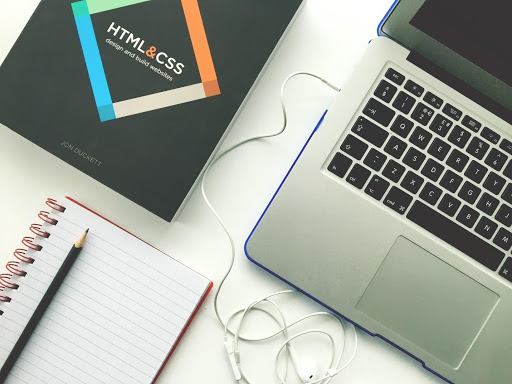 To use a drag-and-drop visual editor, you only need to know how to use the computer keyboard and the mouse. You need to follow a step-by-step process, which is not complicated to do. Professional web developers usually spend so many hours to come up with the HTML (Hypertext Markup Language) code and/or other things they need to create the website. You don't need to spend too much time when you use the drag and drop tools.
One of the advantages of the drag and drop website editor is ease of use. You literally drag and drop the things that you need for your website. Options are vast, you can clone layouts, duplicate pages, put buttons, include images, and insert links among others.   
You may want to check out DragDropr to personally see what a universal drag and drop visual editor can do. 
DragDropr: The Universal Drag-and-Drop Visual Editor
You can integrate DragDropr in your chosen e-commerce platform. It allows you to design, create, and edit the things that you want to put on your website, e-commerce store, or others.
When you design your website using DragDropr, expect to get exactly the one that you see on your computer screen (as you edit) once you launch your site or page. Other visual editors may not be able to yield the output that you want to see.
Most drag and drop visual editors may not be compatible with the e-commerce platform that you are using or plan to use.  
DragDropr has the following features:
Drag-and-Drop Editing

Live Preview

Landing Page Templates

Responsivity Control

Responsive Sliders

Product Button

HTML Embed

Content Blocks
Summary
Big companies can easily create a costly customized website, which can help them expand their business in no time. How about the small players with limited funding and can't afford to hire professional web developers? You may have limited funding, but owning an e-commerce website is actually easy.    
Whether you know how to code or not, building a website or creating your web pages has never been this easy and less expensive. In fact, you can choose the platform that you want to use in building your own website and come up with something that looks like a professional web developer created it.
You only need basic computer know-how to use your chosen e-commerce platform and drag and drop visual editor, such as DragDropr. There is no need to wait for so long before you can see the finished product. You can do it yourself and edit right away when you don't like what you see. Modify anything even at any time is a big plus. 
Knowing how the codes usually work may help you in some ways, although it's not necessary. If you can operate a computer, you can use an e-commerce platform as well as the drag and drop visual editor. You may already be letting a golden opportunity get snatched watch away under your nose, and you don't even know it. Don't hesitate anymore and just build your own website right now!
---
DragDorp is the only editor universal to any CMS – Magento, Shopify, Lightspeed, WordPress, and others.
So you might have shops on different CMS systems, and yous the universal editor on any of them!
It comes with 75+ ready Landing page templates you can use on any CMS! 
Try it now for free, register here and publish your Landing page today!
https://www.dragdropr.com/wp-content/uploads/2017/12/DragDropr_Logo_Top.png
0
0
Aleksandar Stanisic
https://www.dragdropr.com/wp-content/uploads/2017/12/DragDropr_Logo_Top.png
Aleksandar Stanisic
2019-01-29 16:29:02
2019-02-13 10:45:16
Build Your Own Web Shop without Learning How to Code