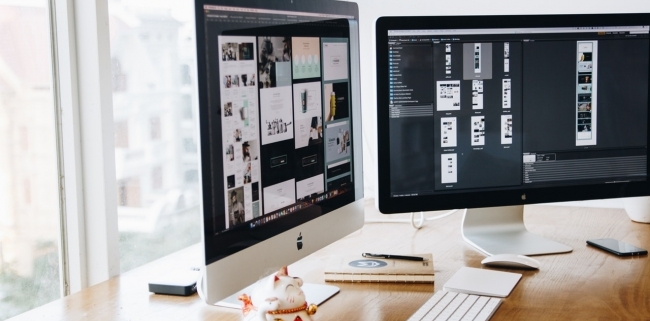 During the entire last year, there has been a lot of talk about how important UX is in terms of generating conversions. Engaging your website visitors has become a more delicate task than ever before. This is because internet users already know what they want, and along with their desires and needs, as well as incredible technological advancements, you simply have to keep up with current trends and properly implement them into your design.
2019 is only bound to make the demand for engaging and sophisticated user experiences larger. While it is true that, on one hand, you cannot always predict which trends are going to be of utter significance and which are going to pass as mere fads, there is still the fact that there is a number of approaches that have been evolving through the years with a reason, and mustn't be ignored.
In order to keep you up to date with contemporary trends so that you can properly generate conversions, we are going to discuss some of them in this article.
Personalization
Personalization is a trend that has been evolving throughout the years and has become an essential aspect of an e-commerce website's UX. More than ever, people are expecting the brands to understand them and provide them with unique experiences specifically tailored for their wants and needs. Thanks to great technological advancements in the fields of artificial intelligence and chatbots, this has become easy to achieve.
Today, businesses have the ability to gather an immense amount of data about their customers that they can use to improve their website's UX. If AI is implemented, particularly via a chatbot, it can provide an extremely accurate and personal experience to each individual user. Of course, one still cannot leave everything to technology, and human customer support is still essential, but when it comes to simpler interactions, such as finding information about a particular product and ordering it, a bot can pretty much do an amazing job.
Today, it is possible to adapt every user experience according to factors such as demographics, location, habits, and the like, thanks to modern technology and the use of big data.
Video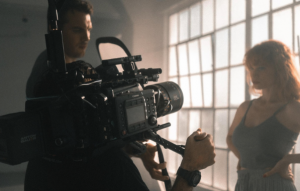 Just browsing the web a little bit will make you see how omnipresent video is. It is an extremely useful and attractive form of engaging with your customers. Simply because, well, everyone likes videos. According to professionals from Orion Creative, implementing top-notch video content that is both valuable and enticing is one of the most effective ways of generating conversions.
There is a variety of content that you can create in this form that will certainly work well with the majority of your customers. For starters, people need to gain your trust, and one of the best ways to do that is to post videos that show off customer testimonials. Also, a video where a member of your staff presents how a product of yours can and should be used is extremely valuable.
You also need to take into consideration the fact that mobile has become the number one method of browsing and purchasing, and the statistics say that 75% of all videos are played on mobile devices. This means that you should cater to that particular audience by creating high-quality video content optimized for mobile users.
Streamlined website navigation
Another important fact that you must know about the future of UX is that speed has become more important than ever. And this means more than just high-quality web hosting and fast responsiveness. What is very important today is streamlined website navigation. People are browsing the web quicker than ever, and their patience is limited. Therefore, what they want is an intuitive and transparent website that they can browse easily and flawlessly.
As a result, in order to satisfy the expectations of such an UX, certain web design trends have become popular as well, like minimalist design, text optimization (increasing the visibility of the most important pieces of information), exclusion of design elements that don't need to be there and are more of a distraction, as well as focusing on functionality over looks.
In other words, 2019 is definitely the year of simplification.
Brick-and-mortar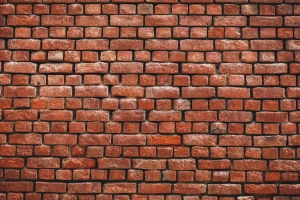 The efforts to make the e-commerce UX the best possible, a lot of businesses that have established a strong online presence have decided to also expand into the "real world". In the times that are to come, we are going to be seeing more and more brick-and-mortar approaches, such as temporary pop-up shops that cater to particular areas, physical presence at shows and festivals, as well as permanent stores in locations that prove to be crucial for the business.
The reasoning behind this is improving the user experience by making it possible to have an even more direct connection with customers, and, as a result, boosting the conversion rate. Again, the intention behind this whole approach is to be unique, just like you can via a personalized online interaction. Only this time, instead of relying on artificial intelligence, it is the one-of-a-kind approach of your top-notch staff members that matter.
Final words
Just like every year, the job of an e-commerce business is to adapt to current trends, in order to reach and appeal to a larger audience, as well as to generate more conversions. It is always a matter of trial and error because there is no formula on how to come up with a perfect approach for your particular business.
However, there is certainly a number of UX trends that have been evolving for some time now, and are showing a certain promise of being extremely significant today and in the times that are to come.
Author's Name: Nick Brown

Nick is a blogger and a marketing expert currently engaged on projects for Media Gurus, an Australian business, and marketing resource. He is an aspiring street artist and does Audio/Video editing as a hobby.
DragDorp is the only editor universal to any CMS – Magento, Shopify, Lightspeed, WordPress, and others.
It can be used with any HTML editor to help you build pages visually.
It comes with 75+ ready Landing page templates you can use on any CMS! 
Try it now for free, register here and publish your slideshow today:) 
https://www.dragdropr.com/wp-content/uploads/2019/04/apple-computer-decor-326502-e1556204269103.jpg
333
500
Aleksandar Stanisic
https://www.dragdropr.com/wp-content/uploads/2017/12/DragDropr_Logo_Top.png
Aleksandar Stanisic
2019-04-25 16:52:19
2019-04-30 12:12:04
The Latest Consumer-Based Trends In eCommerce UX