Our team had this cool idea for a while of running interviews with inspiring entrepreneurs and executives on our blog. I mean there's so much to learn from affectionate people who are passionate about running successful business ventures and improving the world we live in.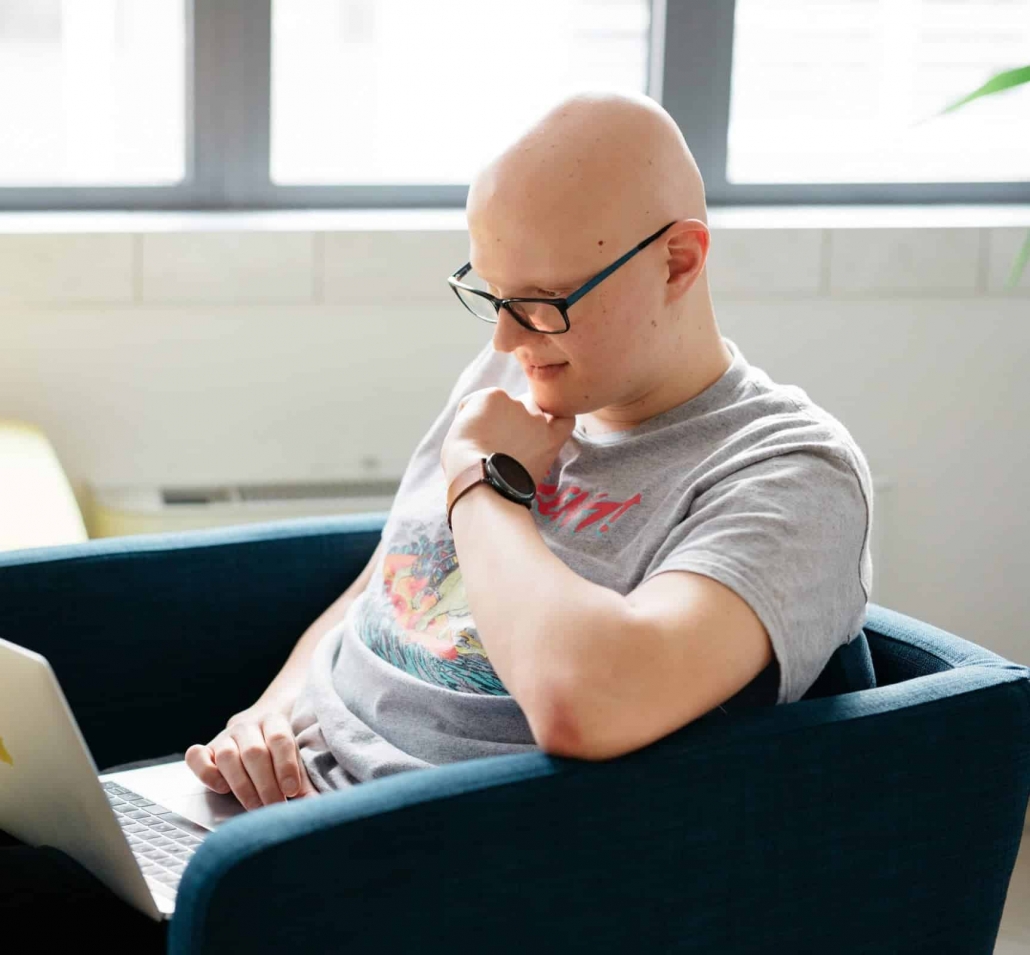 What's a better way to start these series of interviews than inviting a young tech enthusiast who loves building things. Akos Boros is the COO of Capturly, a full-stack analytics platform that helps the website owners to get a better view about the behavior of their website visitors. He is a former Microsoft Imagine Cup finalist and AppCampus Award winner.

We hope you enjoy reading and learning more about the day-to-day challenges of running a successful SaaS company.

1. So Akos, can you tell us a little about yourself?
I'm a tech enthusiast who loves building things. I'm thrilled when it comes to optimization and well-working systems. When it comes to the business world the process of creation is one of the most fascinating things for me. Seeing projects emerge from ideas and becoming whole always motivates me.


2. What are your current position and responsibilities at Capturly?
I'm the co-founder and the COO of Capturly. My main responsibility is to ensure that everything is on the right track in our team, and I'm also responsible for project management and product owner tasks in Capturly.
3. With thousands of options, how did you pick a career that's right for you? When did you first know you wanted to pursue a career in the SaaS / digital marketing realm?
I already knew that I want to work in the IT since I was a young teenager, I was already amazed by new technological advancements back then, however I only realized that project/product management fits me the most when I was at the university and I started to dig up the borderline world of IT and management.


4. Who are your favorite influences who inspire you the most and why? Do you have any favorite books of all time?
I really like both the business mentality of Richard Branson and the tech guy character of Steve Wozniak, but if I had to mention only one book, it would be the "The Lean Startup" from Eric Ries, because it just simply covers all the basic stuff what you need to know in order to build a successful product.
5. We all make big goals but we can often find ourselves procrastinate from time to time. How do you motivate yourself on a daily basis?
I believe you can keep up your motivation in the long run only if you have a strong connection to your product. This connection can come from many sources, you can be a co-founder or you could be a previous ambassador of the product, it doesn't matter, you need it.


6. What's the most favorite part of being a COO?
Organizing stuff all day long 🙂
7. Capturly is a powerful full-scale analytics software that focuses on improving the driving forces of any online business: conversion and retention. How would you describe Capturly as a biggest fan? 🙂
It's an overall analytics tool which can help you to understand where you lose money.
8. What are some of the biggest challenges that Capturly is currently facing?
We are continuously growing and it comes with more and more user feedbacks. In order to keep our response time within a day we have to find more effective ways to communicate with our customers and respond to their requirements. In addition, we always try to bring something new to the table when it comes to marketing.
9. What are the most exciting projects and campaigns that you're working on at the moment?
We have a ton of new features in our pipelines, such as the custom masking, the advanced filtering options or the tagging, but the two big things what we are working on are the form analytics and authorizations which can make things easier for our customers when they set up a conversion funnel.
10. What would you prioritize nowadays? Content Marketing? Paid Advertising? SEO? Social Media? Influence Marketing?
Our main priorities are content marketing, SEO and Adwords at this moment, but we are also working on the expand of our sales activity.
11. How do you keep coming up with material/content for your blog?
This is a never ending hustle. Simply put, we read a lot. You see, in order to provide valuable, fresh content to our readers, we need to learn ourselves. In order to provide great content, you must invest time and energy into researching.
12. What are your most valuable tips for building an audience that will fall in love with a new website and stay engaged in 2019?
People won't fall in love with your website, they will fall love with your product if it can provide real benefit for them. You have two ways to earn this in the case of a SaaS: you can provide something new or you can provide the same thing, but with less resource investment. After you find this sweet spot you can start to work on a community.
13. When a visitor clicks on a website the first few seconds are critical. How would you describe the perfect website? What are the key elements of a modern website that converts?
I think a perfect site always starts with a strong and easy-to-understand value proposition. The very first seconds are critical and you have to catch your visitors' attention as soon as you can. However, in the case of the rest it really depends on your product and strategy.
14. What are some of your favorite examples of successful website designs?
I really like the website of Mixpanel. Maybe it's not the strongest website in telling a story, but it has a clear value proposition, you can understand the benefits easily and learn more about the features if you would like to. I also like the MailChimp app, their whole tool is really engaging, especially when it comes to sending out your campaign. That monkey hand is something you will remember for.
15. Getting traffic to your website is great, but if that traffic doesn't convert, it's almost useless. What are the key metrics to focus when analyzing and improving a website's conversions?
Checking the bounce rate and the average number of visited pages is a good start if you would have a better view on the quality of your traffic. In addition, it's also very important to identify the main actions in your conversion funnel, like the "add to cart" or the "payment" actions in the case of an online store. Worth noting that these will differ for every business, and your business strategy will  also have an impact on it. This is why is really important to look behind the numbers and get familiar with the behavior of your audience as well.
16. Ideally, we could predict what every person wants when they hit our site. What are the most efficient ways of anticipating, predicting and adapting to changes in visitors behavior?
If you don't make changes to your website and to your audience, then your visitor behavior won't change a lot. Organically it can take at least years to see significant changes in the overall habits of people, but if you make changes then you have to pay attention! This is when a screen recording or heatmap can be very handy. Comparing the behavior of your visitors by is essential to improve your optimization process.
17. What's your secret recipe for increasing customer retention?
I think the best strategy for increasing your retention is to create a product which provides real value for your audience.

18. It's almost impossible to satisfy all users in today's fast-changing business environment. How do you deal with criticism and unhappy customers?
We are nice, helpful and understanding all the time. I think this is the best way to handle these feedbacks.
19. What are your favorite tools and apps that you cannot survive without?
Regarding our operative workflow, G Suite is definitely among our favorites, continuous collaboration and easy file sharing just makes our work more fluent. I'm also a big fan of the Fantastical app, it helps me a lot to organize my stuff. Finally, I would also recommend Slack. It's not perfect at all, but it's still the best platform to communicate with your team.
20. What's your best advice for new SaaS startup owners?
Never skip the validation process, it should be an in-built element of each of your processes from marketing to new feature development. And one more thing, always pay attention to user feedback, it is one of the most important things you can receive as an entrepreneur.
21. The best way to predict the future is to invent it. How do you envision Capturly in the next 10 years?
In 10 years, we would like to be primary solution for SMEs when it comes to website optimization.
22. If a kid walked up to asking for your advice and you only had one minute to give 'em your best tip, what would it be?
Start it today and validation comes first.
---
DragDorp is the only editor universal to any CMS – Magento, Shopify, Lightspeed, WordPress, and others.
It can be used with any HTML editor to help you build pages visually.
It comes with 75+ ready Landing page templates you can use on any CMS! 
Try it now for free, register here and publish your slideshow today:) 
https://www.dragdropr.com/wp-content/uploads/2017/12/DragDropr_Logo_Top.png
0
0
Aleksandar Stanisic
https://www.dragdropr.com/wp-content/uploads/2017/12/DragDropr_Logo_Top.png
Aleksandar Stanisic
2019-04-08 17:17:05
2019-04-08 17:17:28
Akos Boros Interview: How to Engage Visitors on Your Website