How to build a landing page that easily converts? We all know that in any situation, the first impression is important. That is why getting a customer to like what a company is trying to offer is necessary for its success. As a result, many businesses are dedicating a lot of money, time, effort and resources to make sure they look appealing to their customers.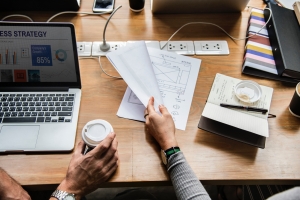 Unfortunately, not all companies are applying the same concept to their presence on the web. One fundamental concept to gaining a large customer follow is to create a great landing page. For some, however, they even wonder why having a landing page is necessary.
When it comes to digital marketing, getting a person to visit your web page is one of the most important factors to be successful in a start-up business. If you lack a landing page, chances are all aspects of your business will be affected. This includes your social media presence, your content, and your strategies to draw in customers and successfully convert them into leads.
How do marketers define a Landing Page?
In digital marketing, a landing page is known as a kind of single web page. This web page is where a person lands on after clicking on a call-to-action button through online marketing. Simply put, it is designed to get people to do something once he or she has visited a page.
Examples of landing pages include:
E-mail subscription list or newsletters

E-book, template, and blueprint downloads

Registering for webinars, conferences

Patronizing products and services
Landing pages are created to accomplish two specific goals:
To help a business in capturing cold visitors to become potential leads for easier marketing in the near future

To help warm up prospective customers into getting them to buy products or patronize services business is selling
How do you create and build a good landing page?
The essential part of a landing page is when you create or design one that is effective and easy as well as fun to do. Of course, there are important elements involved when building a landing page. Using these elements properly can do a lot of good for any business. Most importantly, using the right tools to build a landing page is essential as well. A lot of businesses fail to create a good landing page when the tools are difficult and tasking.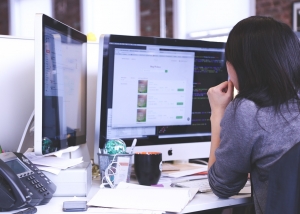 When creating a good landing page the important elements you should consider are include are:
Make sure to emphasize social media posts that are eye-catching. The phrase WIIFT or What's In It For Them should also be considered. Identify what the customer can benefit from landing on your page. Make sure to omit extra words and go directly to the point.
Include a sub-headline to explain your objective further but remain at the WIIFT concept.
Attractive videos and images
While images can be just as effective, using animated explainer videos can bring a lot of impact on customer views. Use logos and icons that are easy to remember and create bios that are short and straight to the point. Make sure to use the right colors when making a CTA (Call-To-Action) Button. Add interesting captions to your images especially when it is related to your service or product.
Offers can instantly prompt visitors to take action. Make sure that your offer is clear, compelling and outstanding but also with a time limit.
Influential Call-To-Action
Make customers feel the need to opt-in, buy the product or register to your web page. Color themes are also important for contrasting and easier for customers to see. This should be emphasized by making it big and meaningful that still benefits your customer and does not stray from your objective. Make sure not to bore your customers by making it precise and on point.
Fundamental landing page rules
Using the elements will guarantee an instant call-to-action from customers. However, there are fundamental rules that need to be applied for a landing page to be successful. These rules include:
Simple to follow

Mobile or gadget-friendly

Clear copy

Simple but clear design

Fast pages since not everyone has the time

Make offers

Testimonials, guarantee, and security

Influential CTA
With all these elements in mind, creating a landing page with other editors may not guarantee the results you expect. With DragDropr, you can easily beat the frustration of creating a landing page by guaranteeing to show the actual results you see on the screen. You can build the page that you want, customize through their drag-and-drop function. You can also see a sample of your changes before publishing live in any screen size.
Try it out, just register on this link and start creating your Landing Page.
Dragdropr helps make you see your changes in real time and is accessible to your audience no matter what the screen size is. Using this editor does not require a big team and overwhelming effort to build a landing page. You don't even need to be a master at coding for your changes to be stored as genuine HTML as the editor will automatically do it for you.
https://www.dragdropr.com/wp-content/uploads/2017/12/DragDropr_Logo_Top.png
0
0
Aleksandar Stanisic
https://www.dragdropr.com/wp-content/uploads/2017/12/DragDropr_Logo_Top.png
Aleksandar Stanisic
2018-10-16 13:39:03
2019-02-13 15:38:01
How to create a landing page that converts!