Seamlessly Build Pages with MarketPlan and DragDropr
Over the course of conducting business, a business firm will have to make a variety of marketing decisions to improve sales and spur growth for the business. That is why it is important for businesses to come up with a good marketing plan in order to plan for and achieve the growth that they need.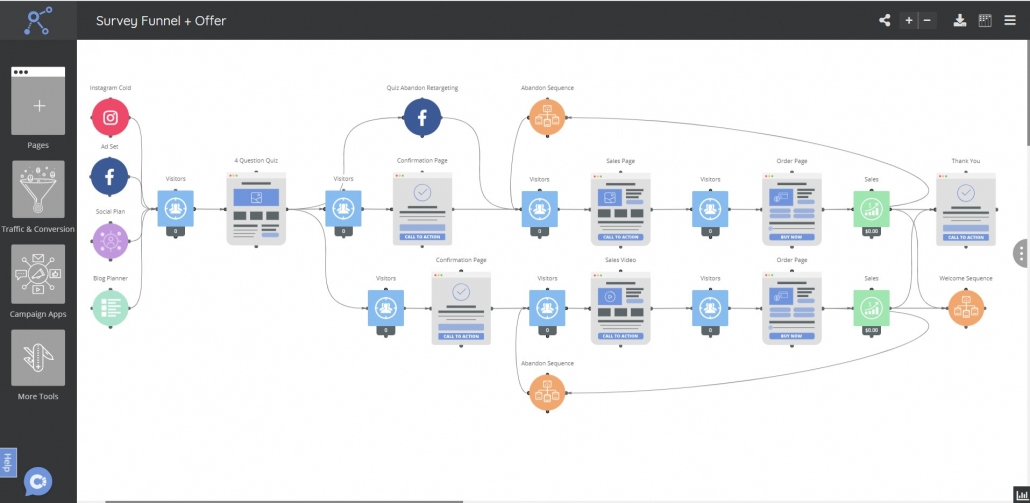 A good marketing plan can help the business develop product and marketing activities that can help the business meet the needs, and wants, of the market. It helps potential audiences mold a better understanding of the product and help them realize, or form an understanding, that the product is superior to, or different from, the competition.
But in order to develop a good marketing plan, you will have to do plenty of research, make a commitment, and dedicate vast amounts of time to ensure the success of your business. That is a hard, time-consuming job, and implementing those plans can even take more time and money.
This is when a good marketing tool can help to save time and money. Investing in the right tools fast-tracks the creation of a marketing plan and it's implementation in order to spur growth in as little time as possible. This is where MarketPlan and DragDropr come in.
What is MarketPlan?
MarketPlan is mapping software that allows you to map out your marketing plan visually, which can easily be seen by the entire team, allowing them to view, edit, and be accountable to your plan. This tool will allow you to:
Map out your marketing funnels according to how you envisioned it;

Ensure you and your entire team are on the same page;

Easily assign tasks to each team member;

Comment and chat with your team in real-time;

Run realistic projections, allowing you to create better more attainable targets;

Set your funnel live and watch your plans in action with one click;

Any changes you make can be made live in real-time.
Whatever your marketing plan is, MarketPlan can bring your ideas to life and set them into motion in no time.
What are the Features of MarketPlan?
Email Sequencing
MarketPlan makes it easier to write email copy that will be used for various email strategies and operations. You can plan out various email ops and easily manage your list with actions and conditions. This eliminates the need to jump around in your autoresponder just to achieve congruency with your team.
Content Visualization
Easily plan out the content that you plan to publish. Forget about staring at your CMS for hours. MarketPlan allows you to create a clean, distraction-free environment in which to write and plan your content to improve UX.
Ad Campaign Planning
Create ad campaigns with a coherent message by writing, planning, and creating a budget for your ads. Make cost projections, create tracking links, and live budgets so you can create ads that feel like your brand. Track the performance of each ad by measuring the link's effectiveness so you can optimize them for growth.
Easy Social Content
Generate a consistent social plan. Create a plan around your team's thoughts and build a consistent flow for future great ideas.
Traffic Management
Effectively eliminate dull spreadsheets and forgotten searches. MarketPlan allows you to manage traffic through the creation of a solid list of keywords and phrases, setting them live, track their progress, and analyze the traffic you are able to generate.
Bot Sequencing
Create intuitive bots using clear, conditional logic that allows you or your team to run. Whether you want your bot to respond to various queries or do an online sales pitch, creating bots is easier with a well thought-out plan.
Kanban Boards
Never miss out on the conversation with boards that add context to every part of the process. Effectively cut the noise and just focus on what's really important for you.
Funnel Building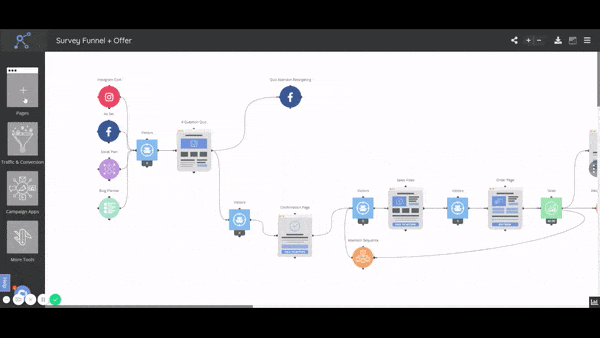 Carefully plan out and build your funnel.
Take extra care by planning out how to break even and make a profit in every funnel that you build.
Identify all of your funnel's KPIs so you know what to expect and look out for in every step so you're never caught off-guard before launch.
Easy UI
Easily set your funnel live and witness your plan in action using the MarketPlan interface. There are many things you can do such as track organic traffic, track links, build leads, monitor sales, encourage upsells, bump offers, and many more. You can even split test your funnel to identify key point areas that are more effective.
Seamless Page Creation in MarketPlan powered by DragDropr
MarketPlan allows you to create pages that bring out your creativity. Context is everything for this app, so you can easily build pages without having to hunt down pages in your funnel or site. This can be achieved by giving you the ability to take and share notes, create contextual checklists, and comment on every page.
However, when it comes to building the pages themselves, MarketPlan achieves this by using an HTML builder, which means that you will have to know or learn, how to code. But you can forget all of that as it works seamlessly with visual page builders like DragDropr so you can build web pages, landing pages, or even ads visually. Just drag and drop.
How to Use DragDropr with MarketPlan
Login to your MarketPlan.io account.

Choose from among the many Templates available on the home page or create your own by clicking on "New Project" on the top-left portion of the page.

Build your funnel by selecting and dragging various funnel elements you can find on the left-side portion of the page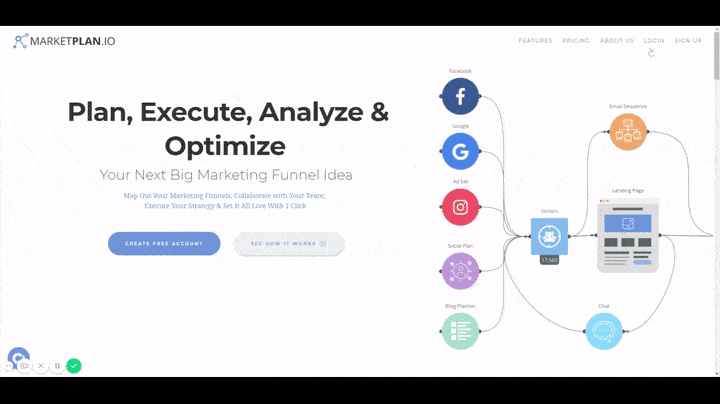 Once you have your funnel set up, click on an element in which you need to build a page. For instance, if you need a landing page, click on the "Page" element on the funnel.

In the MarketPlan page builder, click on the DragDropr Chrome Extension.

Easily build the page you want on DragDropr by clicking on DragDropr icon within MarkePlan editor.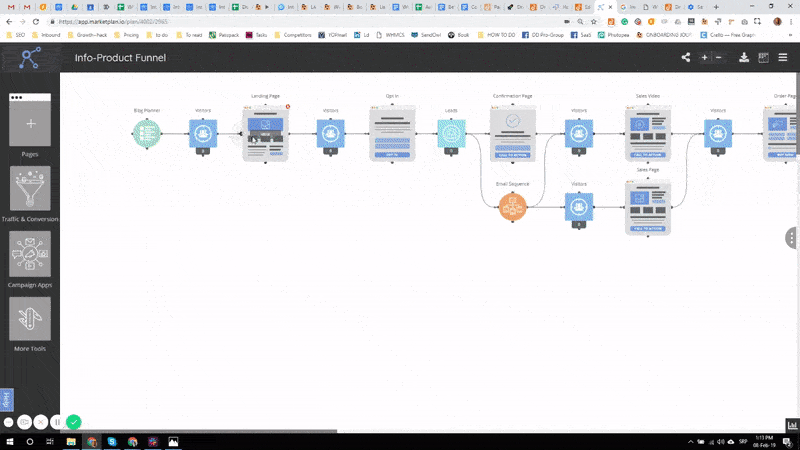 Once you're done building the page, click on "Save" on the top-right section.
Once you click on "Save", the page you built on DragDropr will automatically be added to MarketPlan. It's that easy.
———————————————————————————————————————————————————————-
DragDorp is the only editor universal to any CMS – Magento, Shopify, Lightspeed, WordPress, and others.
It can be used with any HTML editor to help you build pages visually.
It comes with 75+ ready Landing page templates you can use on any CMS! 
Try it now for free, register here and publish your Landing page today!
https://www.dragdropr.com/wp-content/uploads/2017/12/DragDropr_Logo_Top.png
0
0
Aleksandar Stanisic
https://www.dragdropr.com/wp-content/uploads/2017/12/DragDropr_Logo_Top.png
Aleksandar Stanisic
2019-02-04 17:12:18
2019-02-13 10:39:37
Best tools to create and implement your marketing plan