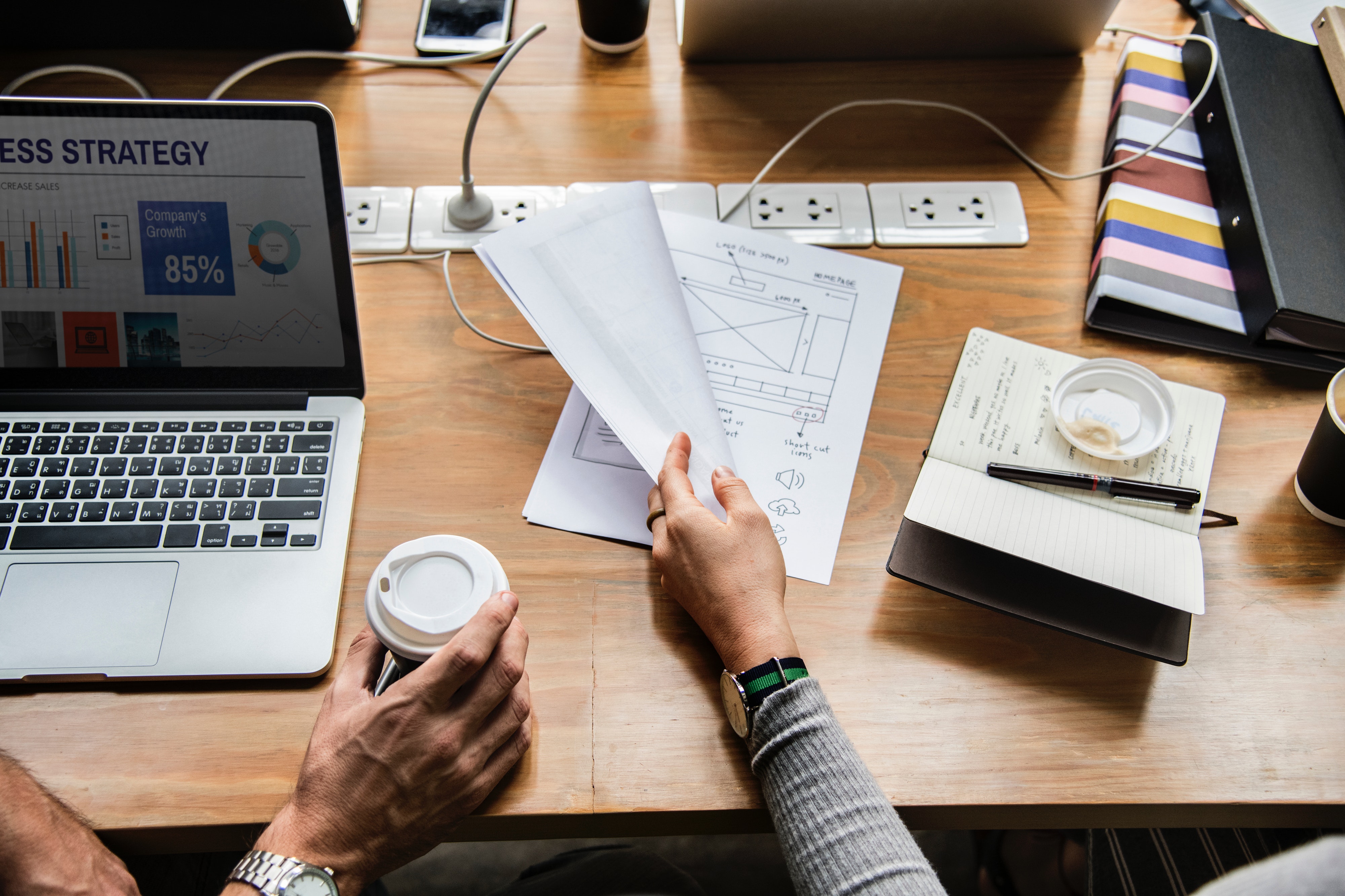 When designing landing pages, marketers typically spend a large amount of time planning, executing, testing, analyzing, and improving their results. As we continue to find the best-performing pages that truly convert, we find ourselves having to design and redesign landing pages and test them again. This is a continuous process.
The performance of each page will be based on several key metrics. These metrics dictate how well the landing page is performing during each visit. Here, we will talk about five key statistics according to each metric to help you improve your landing page conversions.
Top 5 Landing Page Statistics
1.            Bounce Rate
Google defines bounce rate as the percentage of single pageview visits received by a website. Specifically, a bounce occurs when a visitor does not perform any additional action upon entering your landing page.
A bounce can be triggered by a number of events. These include:
Returning to the search results page
Closing the browser
Entering a new URL
Staying inactive until session timeout
Following an outbound link
Reading the entirety of a page but never triggering any events
A study conducted by RocketFuel revealed the average bounce rate range between 26% and 70%. For landing pages with just one simple CTA like "Buy Now", this could go up to 70% to 90%. But what typically is a good bounce rate?
According to the same RocketFuel survey, an excellent bounce landing page bounce rate is 26% to 40%. A lower bounce rate than 25% may seem like a good number for some, but it could be an indicator that something is wrong. Meanwhile, a higher bounce rate than 50% means you're losing your audience and you need to optimize your landing page.
To reduce your bounce rate, you must:
Keep your page as simple as possible.
Create a wonderful experience for your visitors.
Engage visitors with dynamic pages.
Match your page's message with your adverts.
2.            Exit Rate
Exit rate is similar to bounce rate in that it measures the percentage of visitors that exit from a landing page. However, exit rate measures the percentage of visitors that have visited the page regardless of the number of interactions they've had with the page. Hence, all bounces count towards the exit rate, but not all exits count as bounces.
The page exit rate gives you information on how well your landing page is performing as well as insight into issues with your landing page. For instance, visitors may be clicking on your offer but ultimately leaves the page. This could mean something is preventing them from completing the process.
Technically speaking, all landing pages and sites have 100% exit rates. That is because all users ultimately exit the sites regardless of whether they
To keep your exit rates low, you must:
Use targeted pages.
Categorize visitors.
Reduce external links.
Use instructional guides to direct visitors.
3.            Click-Through Rate
The Click-Through Rate is a metric, shown as a percentage that measures how many times people clicked on a link that leads to your landing page. CTR is measured by dividing the number of times a link appears on a page by the number of times it is clicked on.
For paid ads, the CTR directly influences the ad's Quality or Relevance Score. While higher CTRs could be a positive sign that things are working, that may not always be the case. If ads are not targeting the right keywords, or when your landing page is not optimized, then you'll end up spending plenty of money on ads that do not impact your bottom line.
To improve your click-through rates, you must:
Add an undertone to your messages.
Emphasize the benefits, not the input.
Make your call-to-action as brief as possible.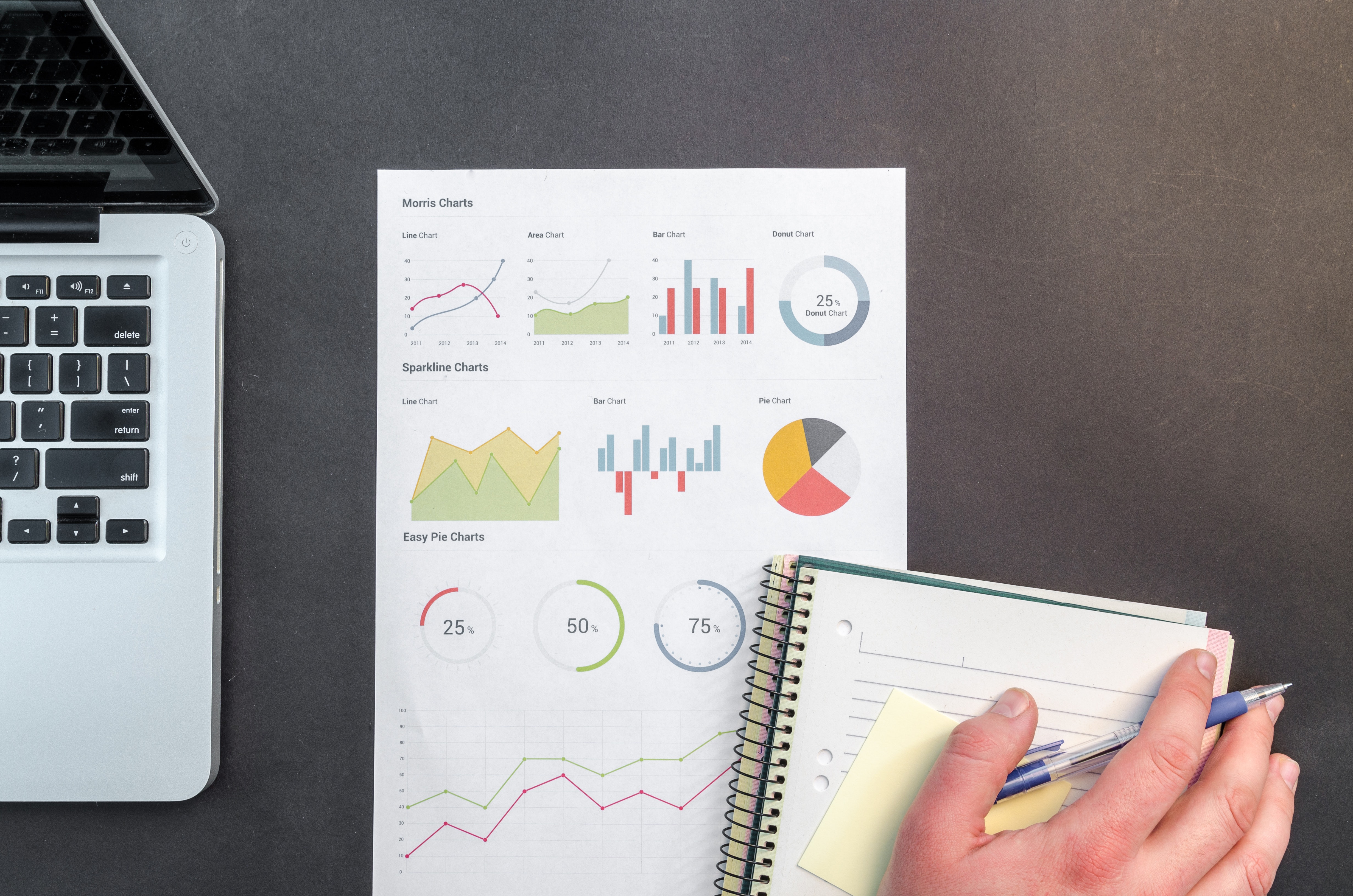 4.            Conversion Rate
The conversion rate is the single most important metric when trying to gauge the success of your marketing strategy. It measures the number of potential customers that perform according to your desired action. These actions are not limited to just making a purchase. Rather, these actions will depend highly on your CTA. For instance, if your CTA calls for signup, then a conversion occurs when the user fills up the form and signs up.
Unbounce analyzed lead generation pages across 10 industries and revealed that the average conversion rate was 4.02%. Of course, conversion rates will vary depending on the industry. For instance, it was found that the highest-converting industry is vocational and job training at 6.1%. Meanwhile, the lowest-converting industry was found to be higher education at 2.6%. Here is the rest of the data according to each industry:
Real Estate – 2.9%
Health – 2.9%
Home Improvement – 3.3%
Legal – 3.3%
Business Services – 3.5%
Business Consulting – 5.0%
Travel – 5.0%
Credit and Lending – 5.6%
Because conversion varies across different industries, you could be doing yourself a disservice by comparing yourself to the average conversion rate across all industries.
To increase your landing page conversion rates, you must:
Make your message concise, yet relevant.
Use high-quality visuals to guide potential customers.
Perform an effort-reward analysis.
Conduct each campaign in a timely manner.
5.            Segversion Rate
Segversion rate is a term that refers to the conversion rate for segmented customers, i.e. the percentage of segmented customers that were converted. It is an analysis of different segments and the conversion rates of the different segments.
For wide markets with diverse demographics, marketers employ segmentation to make personalization easier. It subdivides the market into specific groups according to similarities in their characteristics, needs, or interests. They can also be segmented according to their potential similarities in their purchase behavior.
Landing page conversions improve at a high rate in segmented markets. According to data presented by ion interactive, segmented markets tend to outperform landing pages with half the bounce rate consistently. At this rate, segmentation paths typically range from 15% to 30% more sergversions.
To improve your segversion rate, you must:
Use the information you obtain from segmenting users to deliver a targeted second page.
Keep your promises.
Capitalize on the response from segmented users to develop a subpage.
Segment-specific value should be added to the reward.
___________________________________________________________________________________
DragDorp is the only editor universal to any CMS – Magento, Shopify, Lightspeed, WordPress, and others. It can be used with any HTML editor to help you build pages visually.
It comes with 75+ ready Landing page templates you can use on any CMS! 
Try it now for free, register here and publish your slideshow today:) 
https://www.dragdropr.com/wp-content/uploads/2017/12/DragDropr_Logo_Top.png
0
0
Aleksandar Stanisic
https://www.dragdropr.com/wp-content/uploads/2017/12/DragDropr_Logo_Top.png
Aleksandar Stanisic
2019-05-03 17:27:16
2019-10-22 15:10:32
Key Landing Page Statistics that Will Skyrocket Your Conversions