Even with no prior experience in web design, you can create your web pages for eCommerce platforms quickly and easily. Make your brand more visible with DragDropr. 
Lack of programming background is one of the major issues marketers in big companies face. Frequent changes, new products and a lot of announcements are just everyday routine for Hayley Delmare, marketing coordinator in Selkirk. 
"All of us just don't really have any experience with programming or coding and it's kind of a little bit harder for us to deal with the technology aspects and website design."
Hayley Delmare

Challenge
Selkirk is a leading brand of chimney, venting, and air distribution products for the commercial and residential HVAC and hearth industries. As a huge company, they are using eCommerce platforms for selling their products. Magento is one of them.
The adjustments occur on a daily basis and they all must be presented to the clients. The problem is how to publish news and advertisements on Magento without coding. The programmers in the company are mostly dealing with backend of Magento and it is up to marketers to create and publish new pages.
"So, I have experience doing graphic design, but it's just kind of a whole different world when going to web design."
Hayley Delmare
Magento, itself offers the option of creating pages but it requires coding and furthermore the user can't see a preview of the page until it's published. And then, it could be too late for changes.
"I've tried to do the training with Magento and just programming. It's just hard for me to understand what buttons to do, what code to put in, and how the different categories were."
Hayley Delmare
Besides this, there is one more challenge. Selkirk, like all other brands, use a specific font. They want their advertisements to be uniformed with the font on the website.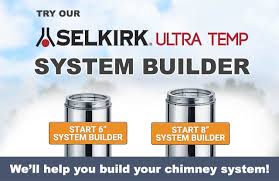 Solution
For all these challenges, landing pages are identified as an excellent solution. With landing pages builders, the work becomes even easier. DragDropr is one of them. 
Creating sales pages for Magento has become far simpler than ever.The integration of our tool with this eCommerce platform allows you to grab the code and export it just where you want.
Web pages can be made by using more than 200 built-in blocks or templates. You can create the whole pages or separate blocks with no prior experience in coding. All you need is to drag and drop.
There are also some great features created for Magento platform. With our special widget, Add-to-cart puts the product directly in your Magento cart. You can also enable/disable specific product elements like description or price with one click.
An extra advantage is that you instantly get the preview which is going to be the same on Magento. This way you can make all necessary changes before publishing your web page. 
Even more, there is no problem with fonts anymore. Our tool has overcome these limitations. Now you can choose any of Google's fonts for your texts in order to optimize advertisements with your company's font. 
"Even though we didn't have experience, we could still design websites, which is pretty cool."
   Hayley Delmare
Once you design the page in DragDropr you can export your HTML to your website or eCommerce platform. The amazing thing is that you will get exactly the same design as you created with our page builder.
Even if you come up against some issues or need some extra explanation, you can always ask for help. There is a customer service that will provide you with all the necessary support.  
https://www.dragdropr.com/wp-content/uploads/2017/12/DragDropr_Logo_Top.png
0
0
Aleksandar Stanisic
https://www.dragdropr.com/wp-content/uploads/2017/12/DragDropr_Logo_Top.png
Aleksandar Stanisic
2019-10-18 19:07:35
2019-10-23 19:07:59
How to build web pages for Magento with zero coding