Release version: 1.2.1
Editor version: 2.1.0
Dashboard version: 2
Backend version: 1.8
Chrome widget version: 1.2.6
Date of release: 2019.30.07
The new release version of DragDropr has upgraded the publishing system which makes our publishing flow much easier and more intuitive.
New publish flow makes it much more easier to publish on your Custom domain, but also to easily publish to your
integrated CMS system, like WordPress, Magento, Shopify or Lightspeed.
With DragDropr you can easily publish pages to your CMS, Facebook, custom Domain, or to create an auto popup and more. Our new flow primarily improves publishing to a Domain, and to integrated
CMS system (e.g. WordPress). So, in this article we are gonna focus on these 2 publishing options.
Publishing to a custom Domain:
Once you have a page ready to be published and saved, you can publish it in few easy steps.
Click the Publish button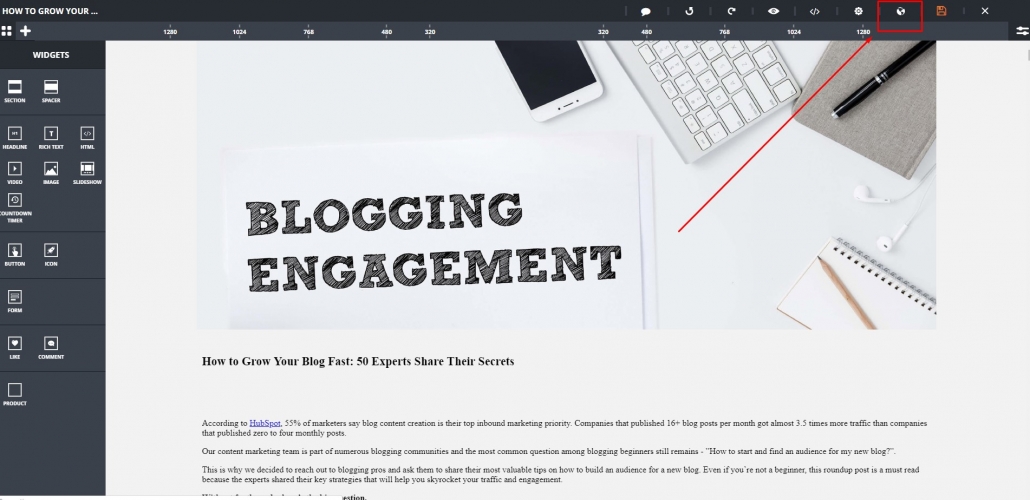 and then select add a domain.
2. Next, select an existing domain or add a new one. Here, we're gonna continue to add a new domain.
In case you already added a domain, you would just select that domain ( you can have unlimited number of domains with DragDropr)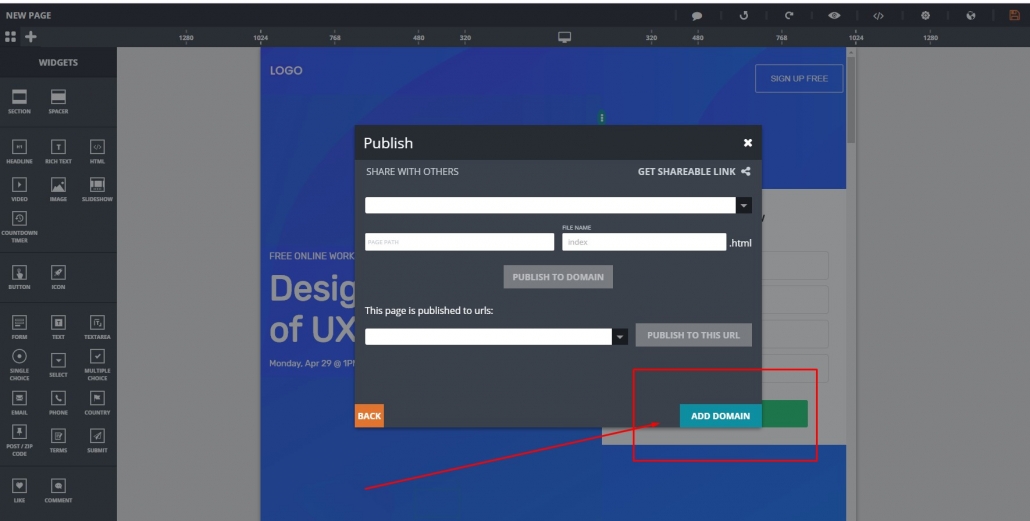 Adding a domain is easy and you can add any domain you have, and can verify. Here is an help article on how to add a domain, and verify it.
3. When you have added and verified your domain, next step in publishing you page is to select that domain, write the page path where you wanna publish it.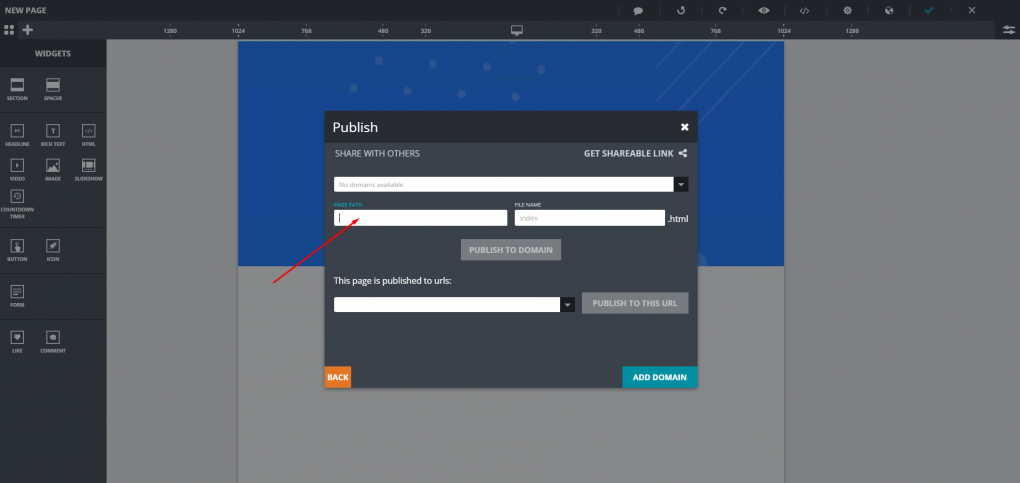 4. Whit this new update, DragDropr gives you a list of all URL's where a specific page has already been published, giving you the option to:
Always see where specific page has been published.
Easily make changes to the specific page, and re-publish it to a previously used URL.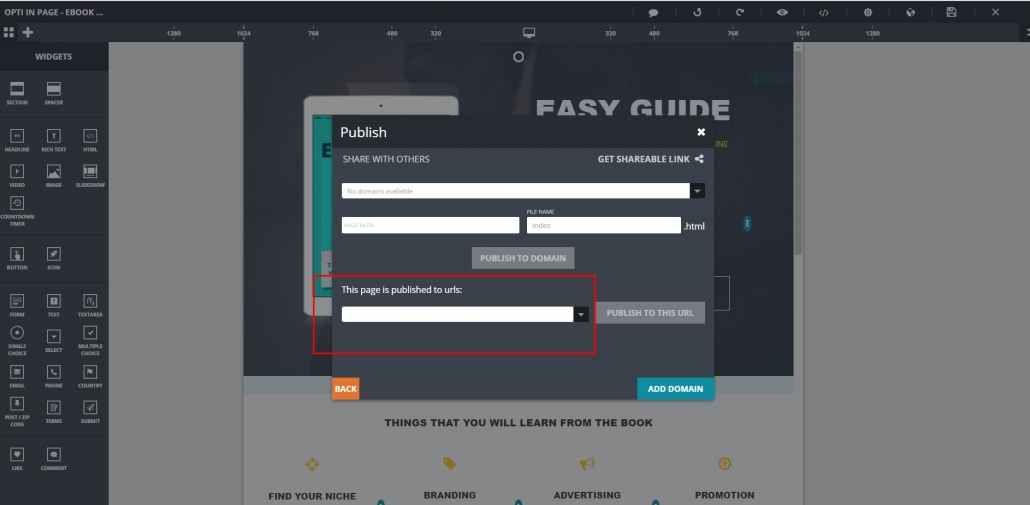 Publishing to your integrated CMS system
When it comes to publishing to your CMS system, flow is quite similar.
Once you have a page ready to be published and saved, again simply click publish.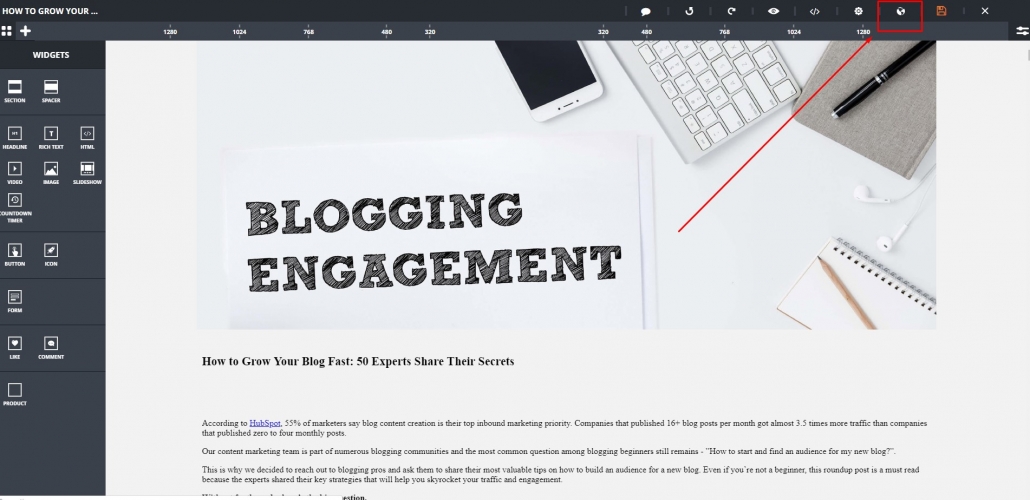 2. Then choose to publish on your CMS, in our case it's WordPress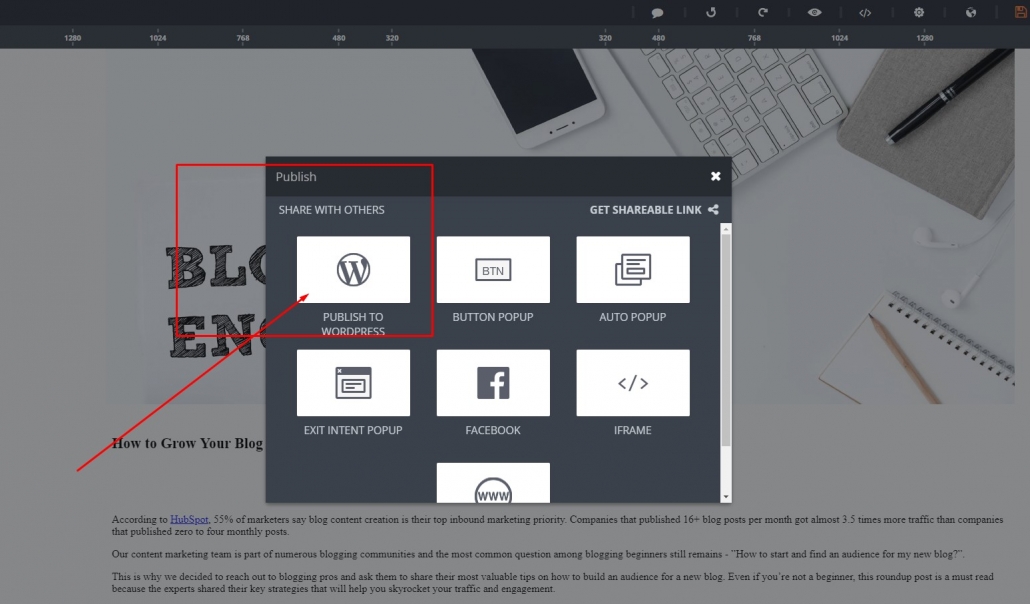 3. If you have WordPress, then you can chose to publish as Page or as a Post. Here I'm choosing Post.
*For Magento integration that would be different, you could publish as Page or Category, while for Shopify it would be a Page or an Article etc. Depending on your CMS you will have appropriate options.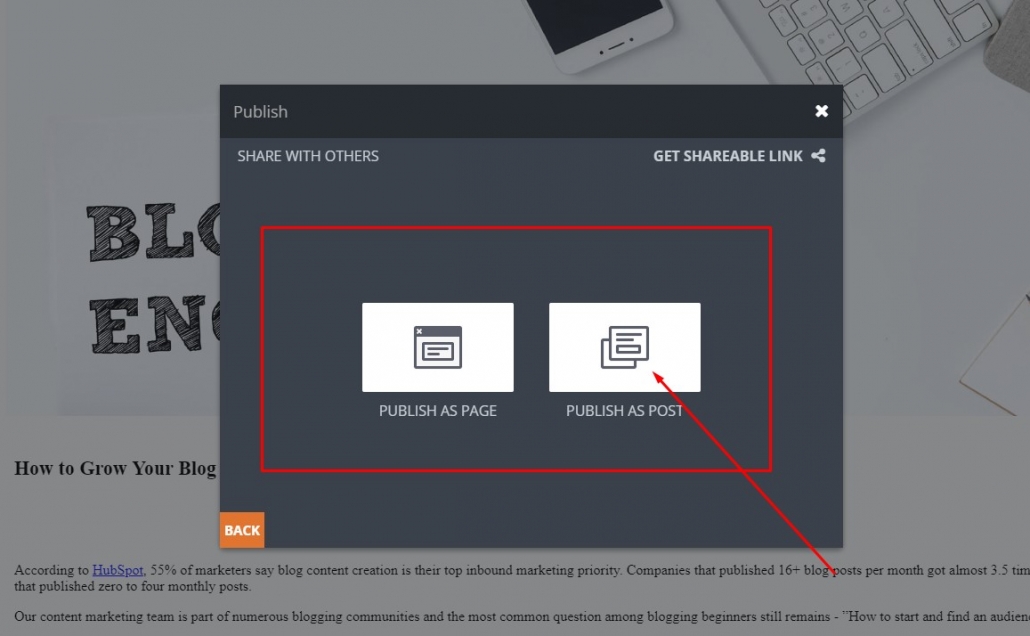 4. Then you can choose to update the existing page (post, category, product or what ever you previously published to your CMS) or to create a new one.
I need to update one of our Blog posts, so I'm choosing update previous here.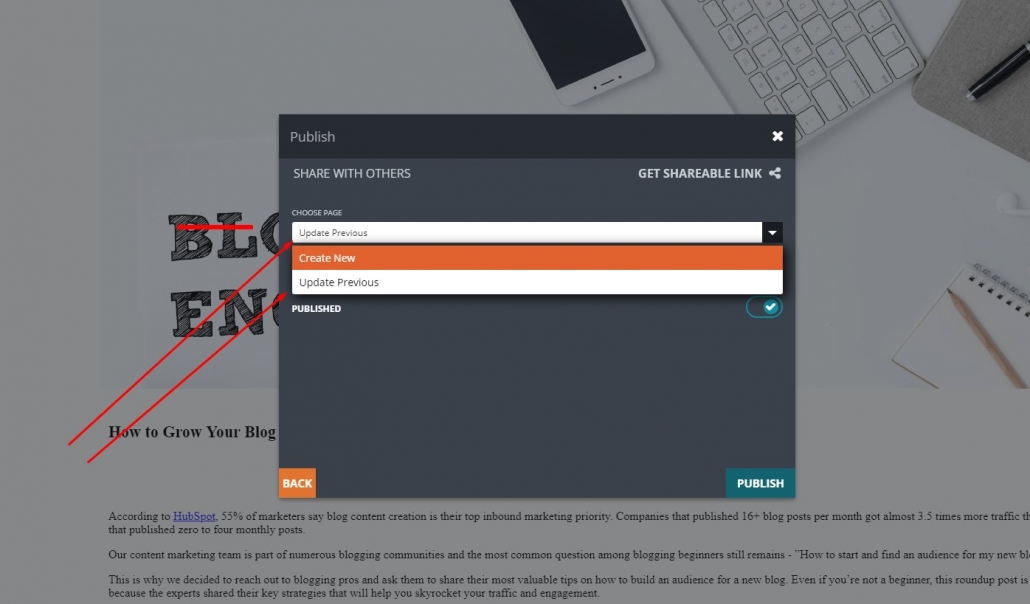 5. Now just click Publish, and that's it:)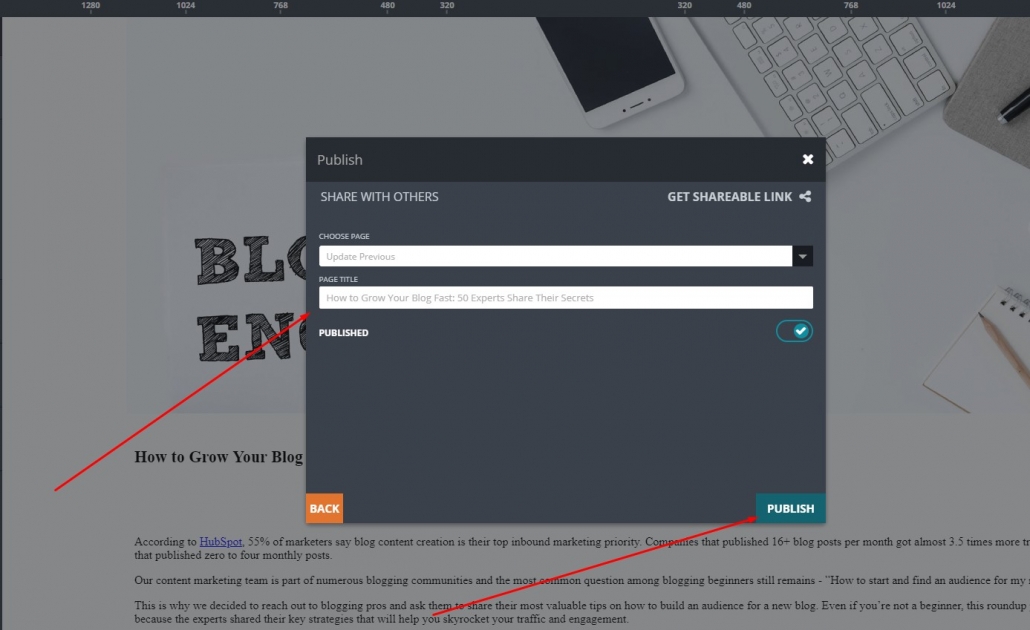 Easy right? How do you like our new publish system? let us know in the comments!
Here's additional info related to the latest DragDropr updates which offer improvements and some new features in regards to domains and hosting
The domains that have already been created are available to the whole company. Meaning, users can publish pages to the domain of another co-worker.
Republishing of pages – users can access a list of all the domains that a page has been published to. From there, they can select any of them and be able to re-publish content to that domain.
How do you like our new upgrade? let us know in the comments 🙂
–
https://www.dragdropr.com/wp-content/uploads/2017/12/DragDropr_Logo_Top.png
0
0
Aleksandar Stanisic
https://www.dragdropr.com/wp-content/uploads/2017/12/DragDropr_Logo_Top.png
Aleksandar Stanisic
2019-07-30 18:59:33
2019-07-31 20:15:12
New Publishing System Introduced to DragDropr