How to build a website in 2019: Web design basics for beginners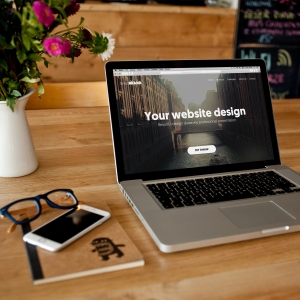 Either you want to create a website for your own business or you are thinking about changing your career and trying something new as a web design, you are in the right place.
The only problem could be that you are an absolute beginner in this field. Don't worry, because creating a website has never been easier than it is today.
This article is a step-by-step guide for the website creating process. We'll show you how simple it is, regardless of your technical skills.
Before we start, keep in mind the simple PPP rule which stands for Preparation, Production and Promotion. These are three crucial parts of every web design procedure. So, let's start and make your first website!
PREPARATION
This process includes activities prior to the technical part of web building. Therefore here are some of them.
Define the purpose of your website
There are so many different kinds of websites, like: e-commerce site, portfolio site, business card site, product brochure site, blog or website with a blog site. Obviously, the first step is to clarify what the main goal of your site is.
This will be very helpful and important for your further steps.
Get informed
Once you defined the purpose of your website, visit the websites you like. Pay attention to their design, content and navigation. Make a wireframe or scratch of your own website. Analyze typography, colors, images and videos. Read everything you can about web design techniques, trends and best practices.
Follow popular blogs of your favorite web designers, learn and stay up to date with technology.
Upgrade your communication skills
Website is just about that- communication with your future leads and costumers. So, improve it. In order to become an effective communicator, you must recognize the needs of your clients.
Whether you want to capture your leads on your website, you need to examine their problems and solve them. Keep in mind that you should cater to the needs of the users and satisfy their taste but to preserve your vision as well.
PRODUCTION
Finishing the first part, you are probably itchy to start building your website. The good news is that regarding your technical skills, we are offering you two options. The first is to use website builders and the second one is to use WordPress.
The choice is simple. If you need a simple website, you don't know how to code i.e. you are not familiar with programming languages, you are focused on content and strategy or you want to start selling things online, the website builders are the best solution.
On the other hand, if you want to go deeper in the whole process, you need independence and scalability or you want to reach an advanced customizability, WordPress is made just for you.
Firstly, before you choose, here are the PROS and CONS of both cases.
Using a Website builder
PROS:
You can start without technical knowledge;
It is very easy to use;
There are many templates that you can redesign as you like;
Updates and security aspects are supervised by website builder.
CONS:
They are not suitable for complicated websites that require large database;
They are dependent on provider, so they are not flexible;
You might be limited in adding new features.
Using a WordPress
PROS:
Excellent for websites with large database;
You can choose the hosting company;
You can get more features with plugins e.g. forums and blogs.
There are many free themes you can use.
CONS:
There is no personal technical support;
Custom layouts are hard to use;
You may have additional costs for plugins;
Site are prone to hacks;
You may need a programmer to make small aesthetic changes.
Actually, both ways are surprisingly simple. It is up to you to choose one of them. We are going to take you through the website creating processes for both approaches, so let's go!
Use a Website Builder
This kind of website designing is perfect for small business owners, freelancers, writers, bloggers, musicians, artists, photographers, wedding planners etc.
The website creating process can take you less than a day, despite you are the absolute beginner. Literally it has never been easier, just follow these simple steps.
Website or landing page
If you think that creating a website is demanding, there is a good news for you. Depending on the kind of your product, service or your specific offer, you can create only a landing page. DragDropr is one of the best tools on the market for this. Creation of landing pages is almost as easy as a game. You should try and explore all possibilities of this remarkable page builder.
Landing pages that are made on DragDropr can be used even for promotion of your website and they can be added to the existing website created in WordPress or other CMS providers. In case you are a beginner you should start with creating a landing page.
Choose your website builder
There are so many web builders online and it is hard to make the decision. We are going to mention some of the best ranked on the market.
Wix.com is one of the most popular and the simplest builders on the market. And yet, it's fast and reliable. There are many well-designed themes to choose from. It is used by millions of people on a daily basis and has a great variety of purposes, from a simple blog to an eCommerce store. You can test it for free.
Shopify.com is also extremely popular, especially for websites dedicated to eCommerce and online stores. It contains a great inventory system which enables store managing. One advantage plus is that you can sell across multiple channels, including Facebook, Instagram, Amazon and eBay.
Other website builders worth to mention are ConstantContact.com, SITE123.com, Squarespace.com, Weebly.com, etc. Before you choose any of them, read as much as you can and test which one suits you best.
Pick your template
Website builder that you have chosen contains an extensive selection of design templates across many categories. Some of them are: photography, restaurants, online stores, portfolios, blogs. Play with templates, change them and find the best one.
Once you choose the right template, customize it. You can do this by changing the size, colors, and fonts of buttons; choosing a different color palette;
adding new pages and new elements like contact forms and menus; editing the images and videos on your homepage gallery.
The best website builders walk you through these changes, so it won't be difficult.
Preview and test your website
Before publishing your website, you must be sure the things are working the way you want them to. Pay special attention to spelling and grammar. Check if all the buttons on the menu are working and if your website functions on desktop and mobile phone screens. Estimate the speed of the site loading and if your formatting is consistent.
If you conclude that everything functions and that your website has fulfilled its purpose, you should check its preview. Usually, website builders make this very easy. You just need to hit the preview button in the editor mode and you will get the preview. You should also use a toggle so you can see how it works on different screen sizes.
Choose a domain name
The domain name is important because it identifies your website and presents it on the internet, so choose carefully. Make it count and make it relevant. Bee sure that your name is in correlation with the content of your website.
From the other side, it must be short and memorable. Avoid numbers and check its accessibility because many good domains are already taken. When you create a proper domain, register it as part of the signup process with your chosen website builder.
Publish your website
And finally, you are ready! Just press that PUBLISH button, and your website is active. Just easy like that, you are online.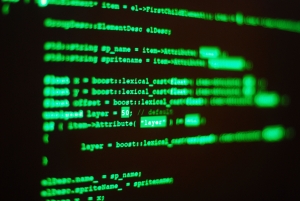 Use WordPress or other CMS platform
As we mentioned above, there is another approach to web design which is suitable for everyone who wants to deal with it in a more serious way. Before we start, let's explain that CMS stands for Content Management System. It implicates that if you want to create websites on CMS platforms you have to be familiar with coding i.e. programming languages.
Even though it could sound daunting, in the matter of fact it isn't.
Firstly, you should choose the right platform. There are many CMS platforms on the market. We are going to name some of the best free CMS options for 2019. They are: WordPress, Joomla!, Drupal, Typo3, Serendipity etc. WordPress is the absolute leader with the greatest number of users, so we are going to explain you how to make a website using WordPress.
Install WordPress
There are two ways to install WordPress: one-click install and manual install. We recommend one-click install because manual install is reserved for more advanced users. On the WordPress.org you will find HOSTING button and you should choose Bluehost. This will lead you through next steps of installation.
Select a hosting plan
WordPress will offer you three options to choose from. Take the one that best suits you. For simple website basic is the best option.
Input your website's domain name and register for Bluehost
This will take you to the registration page where it will be required from you to fill in your personal info including the billing data. After that, you will be given the option to select your hosting options. The final step is creating the password so you can finally login to your new account.
Choose your WordPress theme
You will find many different themes provided by Bluehost, but if you want some extra go to WordPress.org repository. But customization on WordPress requires much more technical skills than on website builders as well as the use of programming languages.
Setting up and managing your website
There are two zones in WordPress: the front end and the back end.
The front end is what your visitors will see when they visit your website. The back end is also known as the WordPress dashboard.  You can access this zone only with your username and password. You should type yourwebsite.com/wp-admin in the address bar and login.
The Dashboard is the main part of website administration that allows you to manage your site's content, community, functionality, and design. It contains items like: Home, Updates, Media, Pages, Comments, Appearance, Plugins and Settings. You can find many guides online about their function and use.
Publish your website!
Some extra tips
Make your site SEO optimized
SEO stands for Search Engine Optimization. Actually, SEO presents words that Google picks up in order to categorize your website. It means that you should use keywords important for your business on your website.
Learn coding
Coding or programming is not that difficult if you know how to start. We recommend you to begin with HTML or Hypertext Markup Language which is used in web design.
Codeacademy is an excellent place to start learning this language. If you want to improve your knowledge you can analyze HTML code of any website. You just need to open the Google Chrome web browser and navigate to the web page you would like to examine.
Right-click the page and look at the menu that appears. From that menu, click View page source and the source code for that page will appear as a new tab in the browser. This can help you to understand better the coding process.
Once you become familiar with HTML you might want to learn other languages like CSS or JavaScript. You can also join the CodePen community. In this way, you will be able to learn, edit and share your codes with others.
PROMOTION
Your website is published. It is online and available. You just need visitors. The good way to promote your website is to link it with many social media like Facebook, Instagram or LinkedIn. But even better is to create a landing Page for its promotion. DragDropr will help you with that. Good luck!
https://www.dragdropr.com/wp-content/uploads/2017/12/DragDropr_Logo_Top.png
0
0
Aleksandar Stanisic
https://www.dragdropr.com/wp-content/uploads/2017/12/DragDropr_Logo_Top.png
Aleksandar Stanisic
2019-10-01 14:35:07
2019-10-03 14:33:47
How to build a website in 2019: Web design basics for beginners